This month, three lucky Club members will win a pair of tickets to one of the Battle Proms picnic concerts.
All current members have been automatically entered into this month's ballot.
About the prize
This month, thanks to the lovely team at Battle Proms picnic concerts, three lucky Club members will win a pair of tickets to the Battle Proms event of their choice.
Battle Proms are spectacular concerts with sublime music and dramatic displays, all set within stunning stately home gardens. From toe-tapping vintage vocals warming up the crowd to a full orchestral performance of classic favourites, Battle Proms are a musical extravaganza not to be missed, complemented by breath-taking parachute, cavalry, cannon and firework displays.
The audience is also treated to a meticulously choreographed aerial display by the iconic Grace Spitfire, which dances in the skies above the concert to the opening pieces of the orchestral performance. A memorable and emotional addition to the quintessentially British summer celebration.
The lucky winners can choose from these fabulous venues:
Blenheim Palace, Oxfordshire, 1 July
Burghley House, Lincolnshire, 8 July
Hatfield House, Hertfordshire, 15 July
Highclere Castle, Hampshire, 29 July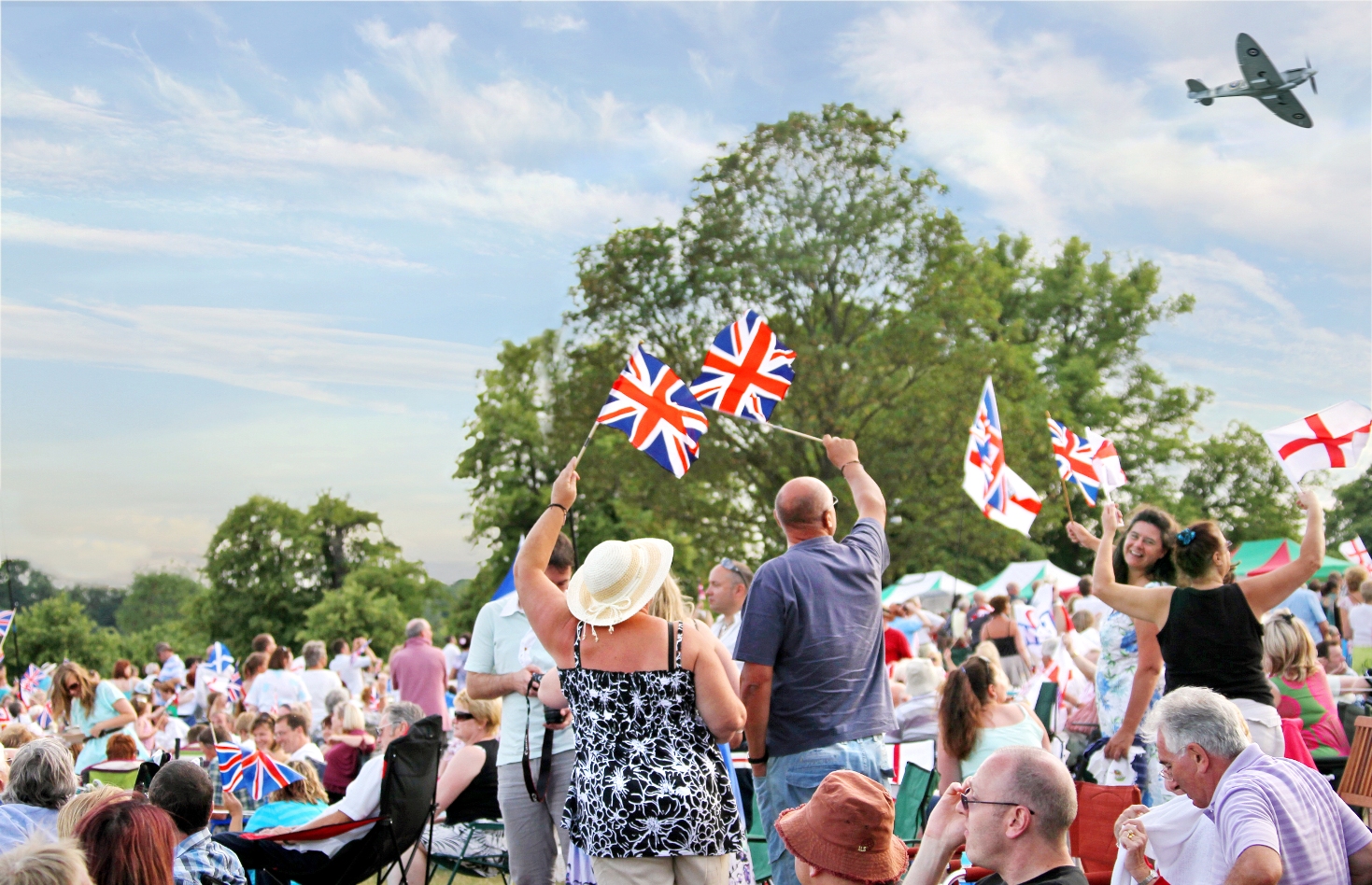 How to enter the ballot if you are not already a Club member
If you are not already a Club member you can join the RAF Memorial Flight Club by clicking here. If your Club membership has lapsed you can renew by clicking here.
You need to join the Club by 30th April to be included in this prize draw.
As well as being entered into this month's prize draw, you'll also receive a Club membership pack. Members can also claim free aircraft hangar tours at the BBMF Visitor Centre, they will receive our Club magazine, published twice a year, and will receive monthly e-newsletters with content exclusive to Club members.
Please note that the prize is non-transferable and there is no cash or merchandise alternative.