This month, we're thrilled to be giving away a very special pair of Spitfire cufflinks. The cufflinks are worth over £200 and are made of metal from the BBMF's own Spitfire MK IIa P7350.
How to enter the ballot
All current members have been automatically entered into this month's ballot. If you're not already a member, please join the Club by 1st March 2019.
As well as being entered into this month's prize draw, you'll also receive a Club membership pack. Members can claim free aircraft hangar tours at the BBMF Visitor Centre, they will receive our Club magazine, published twice a year, and will receive monthly e-newsletters with content exclusive to Club members.
Join the RAF Memorial Flight Club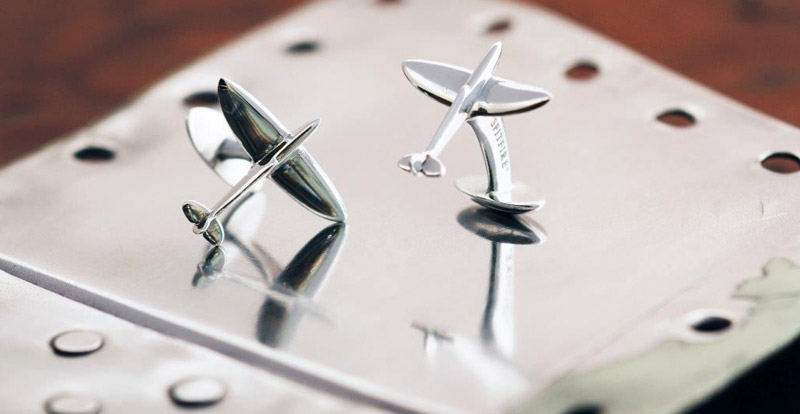 About the prize
Made from genuine Spitfire parts, these beautifully crafted cufflinks provide the opportunity to own a real piece of Spitfire.
TMB is a small London based company dedicated to producing provenance sculptures, cufflinks and other items, all incorporating in their making a metal or material originating from the actual iconic subject the item represents.
In 2008 BBMF Spitfire P7350 underwent a restoration programme during which a quantity of original Duralumin components were removed, namely her main spar plus various pieces of outer skinning and other minor items. TMB acquired this material directly from the BBMF and it is of this original, genuine 1940 ex-P7350 provenance metal that these P7350 cufflinks are crafted.
The cufflinks can be purchased for £225 from the RAF Museum Shop.