Header Image: Gold Beach, where the RAF 15083 GCI (Ground Controlled Intercept) unit went ashore on D-Day, 6th June 1944.
6th June marks the anniversary of D-Day, the Allied invasion of Normandy on that date in 1944. 20th June marks a far less well-known anniversary of one of the RAF D-Day heroes who was killed in action two weeks after the landings.
It is not widely known that RAF units landed on the invasion beaches on D-Day, but the urgency to set up effective fighter control radar systems to control the Allied fighters defending the landings, meant that two RAF mobile Ground Control Intercept (GCI) units (15082 and 15083 GCI) were landed close behind the initial waves of attack. It was intended that they would be operational in support of the beachhead by the night of D-Day. 15082 GCI landed with the Americans on Omaha Beach and suffered badly. 15083 GCI had a less-troubled landing on the British Gold Beach.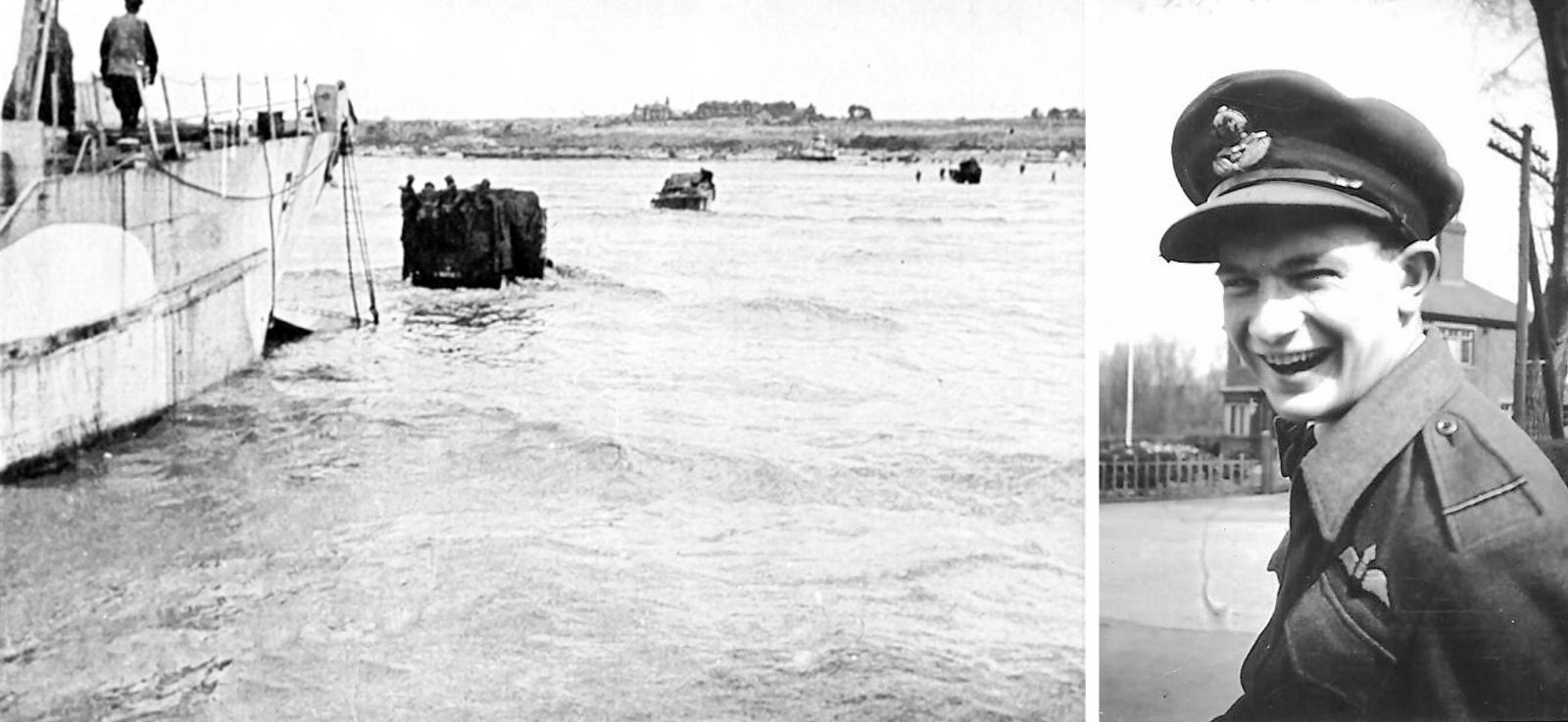 One of the men who went ashore with 15083 GCI from a Tank Landing Craft was Flight Lieutenant 'Sandy' Ballantine, who was by now an experienced fighter controller. Ballantine had joined the RAF just before the outbreak of the Second World War and was accepted for pilot training. He flew Boulton Paul Defiant turret fighters, Hawker Hurricanes and Bristol Beaufighters in the night fighter role with 255 Squadron from December 1940 until 1942. His flying career was curtailed in early 1942 when he was blinded in his right eye after the optic nerve was accidentally severed during a sinus operation. After this he became a GCI fighter controller at the RAF radar control station at Neatishead in Norfolk. In April 1942 Sandy married his fiancé, Peggy; they had a daughter, Christine, who was born in October 1943.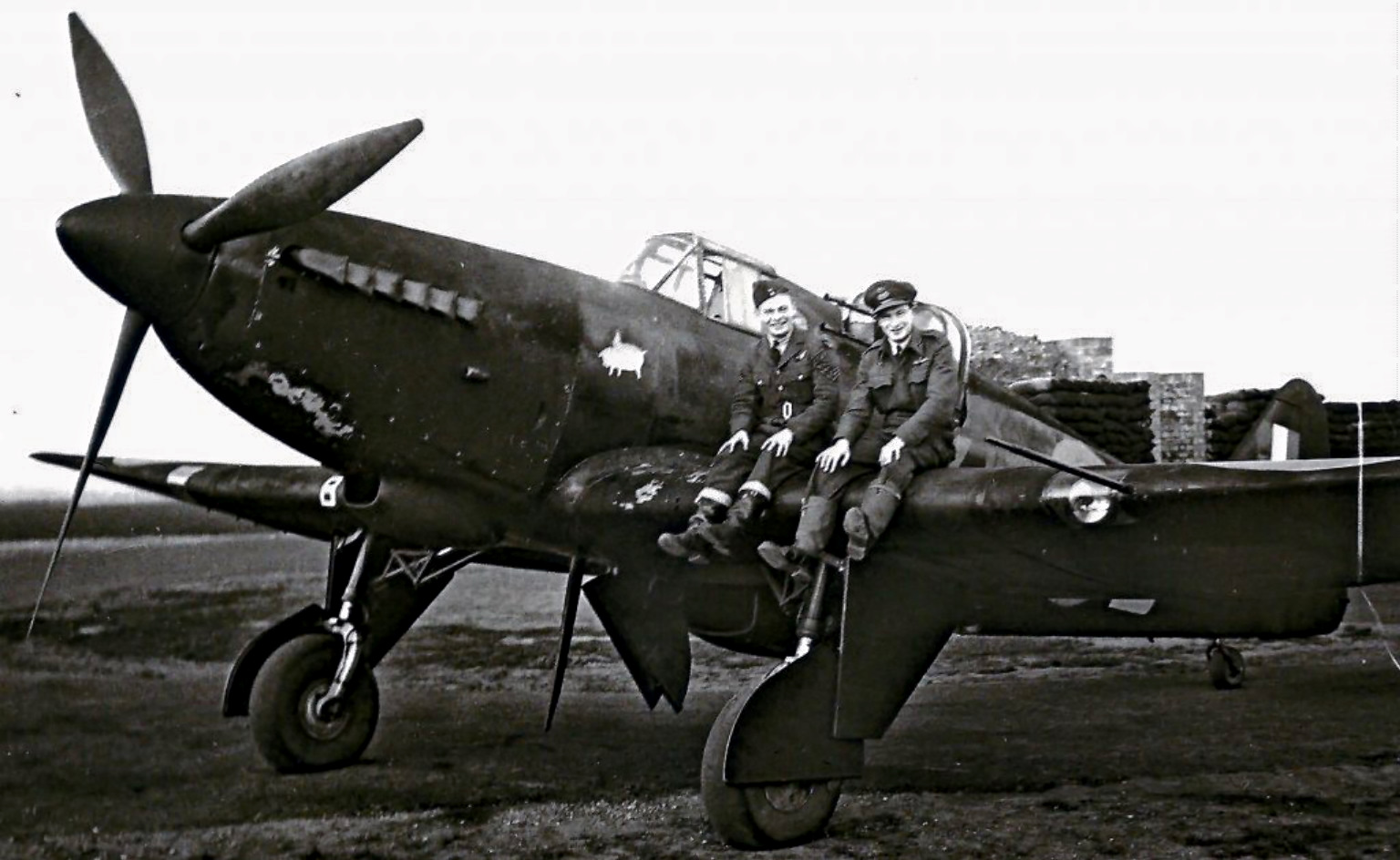 On the 6th June, 1944 – D-Day – Ballentine landed with 15083 GCI unit in the late afternoon on the King Red Sector of Gold Beach at Le Hamel in the vicinity of Asnelles, to set-up a radar control unit at Bazenville with 483 Group Control Centre, 83 Group. He admitted to friends that he was a lot more frightened on the ground in France than he'd ever been when night fighter flying.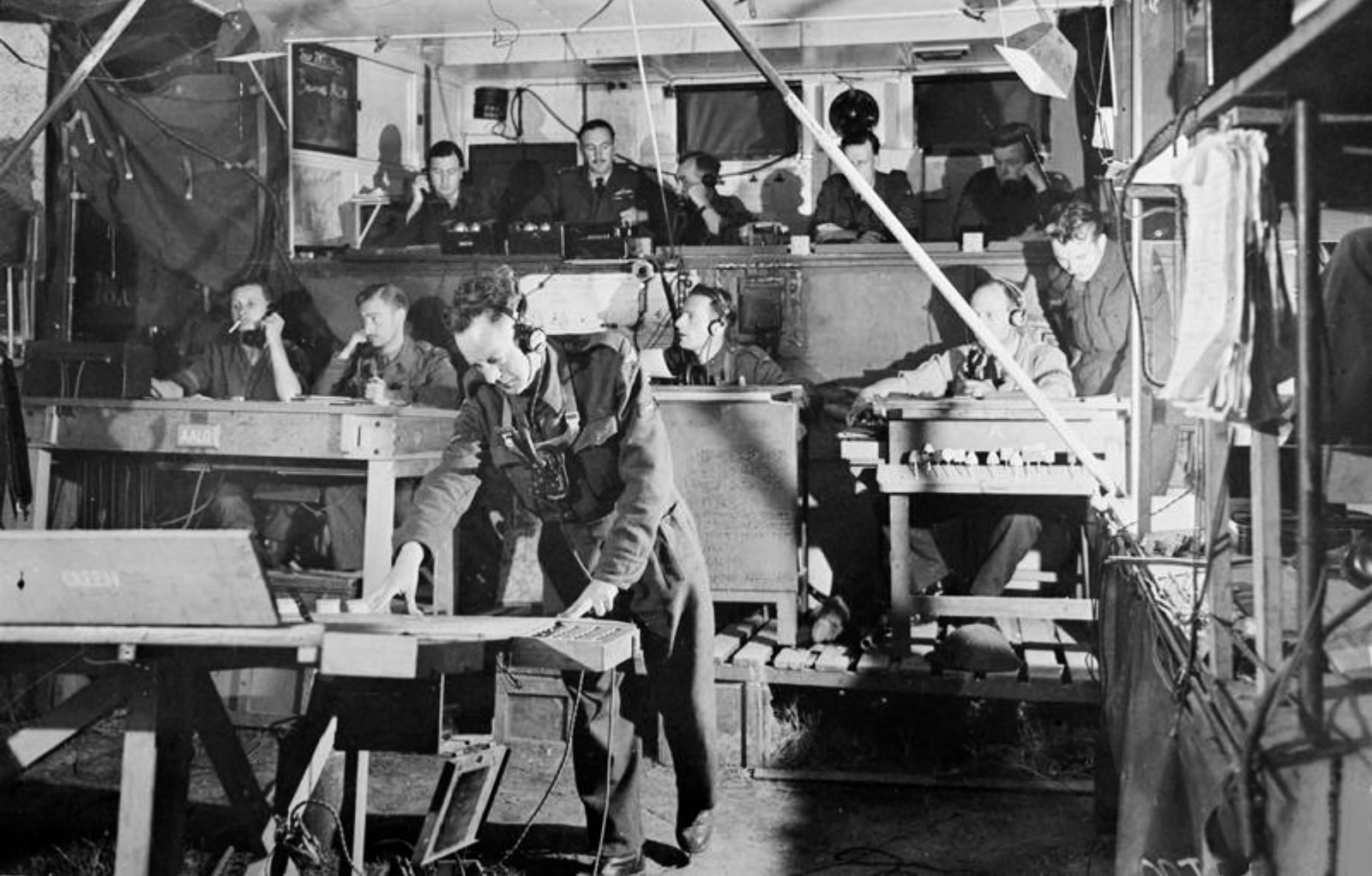 On the 17th June Sandy had dug himself a slit trench to sleep in. Early in the morning of the 18th, German aircraft dropped sticks of anti-personnel bombs, one of which rolled toward his trench and exploded, burying him. He was dug out alive but his internal injuries needed specialist surgery, so he was transported the 15 miles east to 86 General Hospital near Douvres-la-Delivrande where he died on 20th June 1944. Sandy Ballentine is buried in La Delivrande War Cemetery, Douvres. He was 24 years old when he died and he left behind a young widow and baby daughter.
Lest we forget