Header image: Focke-Wulf Fw 190s of I./JG 6 attacking Eindhoven airfield, Netherlands, on New Year's Day 1945. (Artwork: Gareth Hector)
Seventy-five years ago, on 1st January 1945, it was not a happy New Year's Day for the Allied Air Forces on the continent of Europe or for the German Luftwaffe. That morning the Luftwaffe launched its planned Unternehmen Bodenplatte (Operation Baseplate), a surprise, low-level, mass air attack by some 850 fighters and fighter-bombers – mostly but not exclusively Focke-Wulf Fw 190s and Messerschmitt Bf 109s – against 17 Allied airfields in Belgium, the Netherlands, and France.
The aim was to regain dominance of the air by destroying as many Allied aircraft as possible on the ground, along with stores, fuel supplies and airfield infrastructure. Every Luftwaffe fighter and fighter-bomber unit along the Western Front was involved, along with night-fighter units redeployed for the operation, with Junkers Ju 88s acting as pathfinders. Secrecy was so tight that not all German ground forces had been informed of the operation and some Luftwaffe formations suffered casualties from their own 'flak'. British intelligence ('Ultra') had tracked the movement and build-up of the Luftwaffe forces, but it had not been realised that the operation was imminent and so surprise was achieved.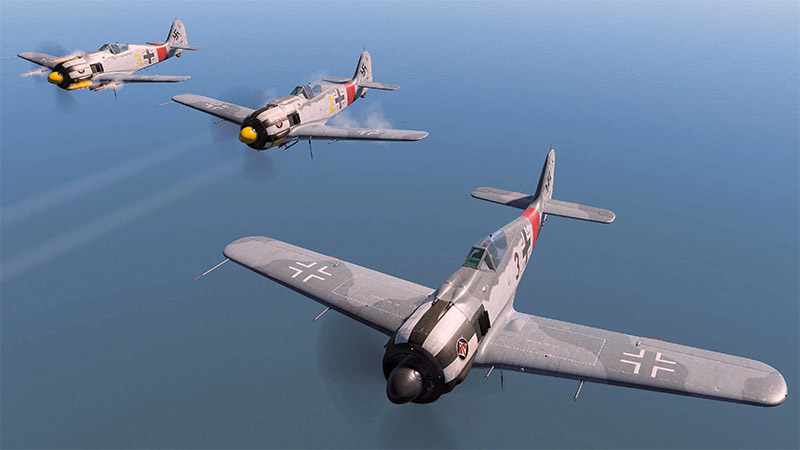 One of the Allied airfields to come under air attack that morning was B-61 St Denijs Westrem, near Gent, in Belgium, the base for No 131 (Polish) Wing, which consisted of three squadrons of Spitfires: 302, 308 and 317 (Polish) Squadrons, all equipped with Mk IX Spitfires, mainly operated as fighter-bombers. The Commanding Officer of No 131 Wing was Polish Group Captain Aleksander Gabszewicz, whose later Mk XVI Spitfire is now represented by BBMF Spitfire TE311, with his personal 'boxing dog' emblem on the nose.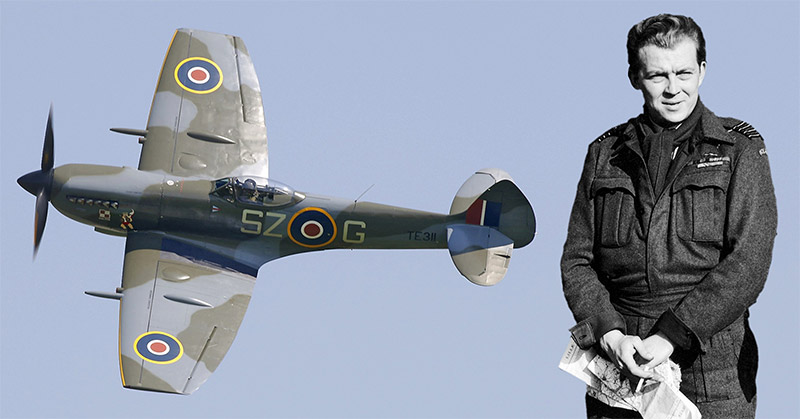 As luck would have it, on the morning of 1st January 1945, 31 Spitfires from the three Polish squadrons of 131 Wing had taken off between 08.15 and 08.30 on bombing missions against several different German targets. So, when the airfield at St Denijs Westrem came under attack from 36 Fw 190s of II./JG 1 at 09.30, these aircraft were not on the ground. The Fw 190s targeted parked aircraft, trucks, buildings and other crucial infrastructure in a devastating attack. Three Polish ground personnel – two drivers, and one aircraft mechanic – were killed, whilst another 18 were wounded. Whilst this was tragic, the casualty numbers were actually remarkably low. More aircraft could have been lost on the ground if not for the 31 airborne, but even so 18 Spitfires, a B-17 'Flying Fortress', a Short Stirling, four Avro Ansons, a DH Mosquito and an Auster were destroyed on the airfield.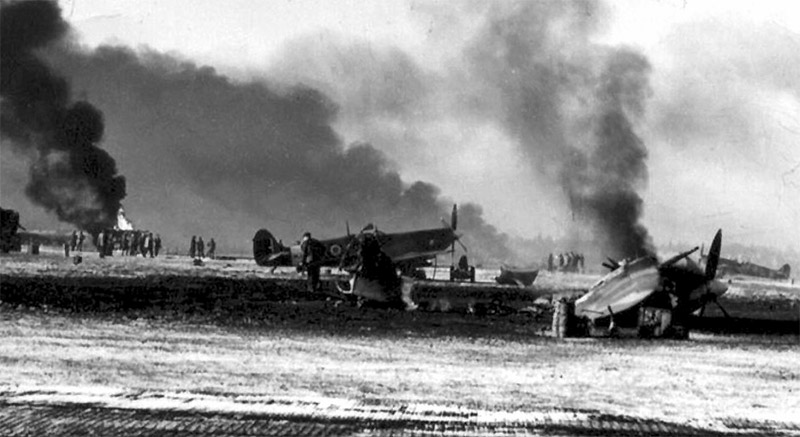 Whilst the German pilots were engrossed with the attack on the airfield, the 131 Wing Spitfires began to return from their bombing missions. First back was Lieutenant Waclaw Chojnacki of 308 Squadron, who had returned early due to problems with his Spitfire's bomb release mechanism. He shot down a Fw 190, which crashed into the B-17 on the airfield. Sadly, Chojnacki was totally outnumbered and inevitably he was shot down and killed. As the other Spitfires returned they also engaged the Fw 190s and, although both sides were short of fuel, a mass low-level 'dogfight' ensued, one of the last of the war on this scale. The Polish pilots claimed 14 Fw 190s destroyed for the loss of two of their own Spitfires during the combat, including Chojnacki's. The pilot of the other Spitfire lost, Lieutenant Tadeusz Powierza of 317 Squadron, was also killed. In addition, seven of the Spitfires force-landed due to damage sustained or through running out of fuel. Of the 36 Fw 190s of 11./JG1 that had set out to attack St Denijs Westrem airfield that morning, 17 failed to return.

Group Captain Gabszewicz was not part of this aerial combat, but as the Officer Commanding the Wing he had to deal with all the after effects and with maintaining the morale of those who served under him.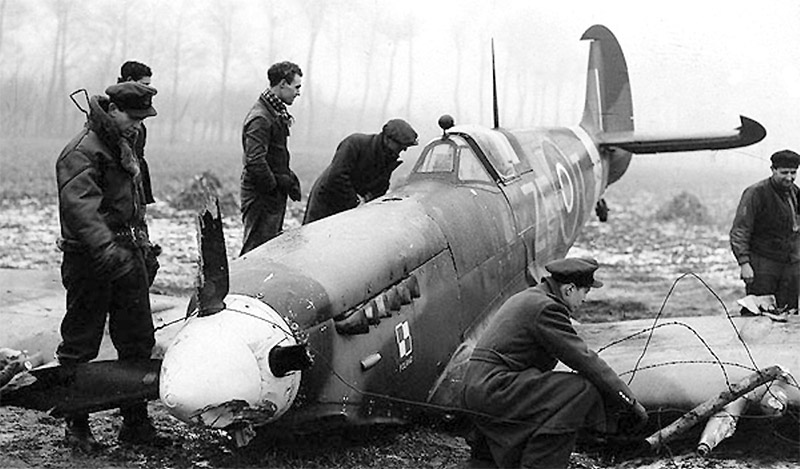 Overall, Operation Bodenplatte was a short-term tactical success for the Germans, but a long-term strategic disaster. The Allied air forces lost an estimated total of 305 aircraft destroyed and 190 damaged, including those lost or damaged in aerial combat. Only a handful of Allied pilots were killed and the aircraft were replaced within the week. Meanwhile the Luftwaffe lost 271 fighters and nine Ju 88s destroyed with 89 more aircraft damaged, the majority to anti-aircraft fire, either Allied or their own. The most significant blow to the Luftwaffe was the loss of 213 fighter pilots killed or missing (including those captured) plus 21 wounded. This toll included more than 60 of their more experienced fighter pilots. In the remaining 17 weeks of war the Luftwaffe fighter force was never able to recover from these losses. The Luftwaffe was to lose another 200 pilots killed during the last six weeks of the war.
Lest we forget.