Header image: BBMF Hurricane Mk IIC PZ865 is now painted to represent 247 Sqn night-fighter, night-intruder Hurricane BE634 in 1942. (Photo: John Dibbs)
Eighty years ago, in January 1942, Hawker Hurricane Mk IIC BE634 was delivered to 247 Squadron at RAF Predannack, on the Lizard peninsula in Cornwall. BBMF Hurricane Mk IIC PZ865 is now painted to represent BE634 as it appeared whilst serving as a night-fighter, night-intruder with 247 Squadron.
In common with 247 Squadron's other Hurricanes, BE634 was painted all-over matt black and was fitted with anti-glare panels over the engine exhausts. Unusually, the 247 Squadron Hurricanes wore half-sized fuselage roundels and code letters. BE634 wore the code letters 'ZY-V'.
In its eight months with 247 Squadron, based at Predannack and Exeter, mostly operated by 'B' Flight, Hurricane BE634 flew 258 operational sorties, including day and night scrambles, dawn and dusk patrols, convoy escort patrols, night searchlight co-operation patrols and patrols in company with 'Turbinlite' Douglas A-20 Havocs. It also flew on at least one night intruder operation over enemy-occupied France. The squadron records show that BE634 frequently flew three or four sorties in a 24-hour period, with very little down time. Hurricane BE634 was operated by 247 Squadron up to September 1942, after which it was reallocated to 536 Squadron at Predannack.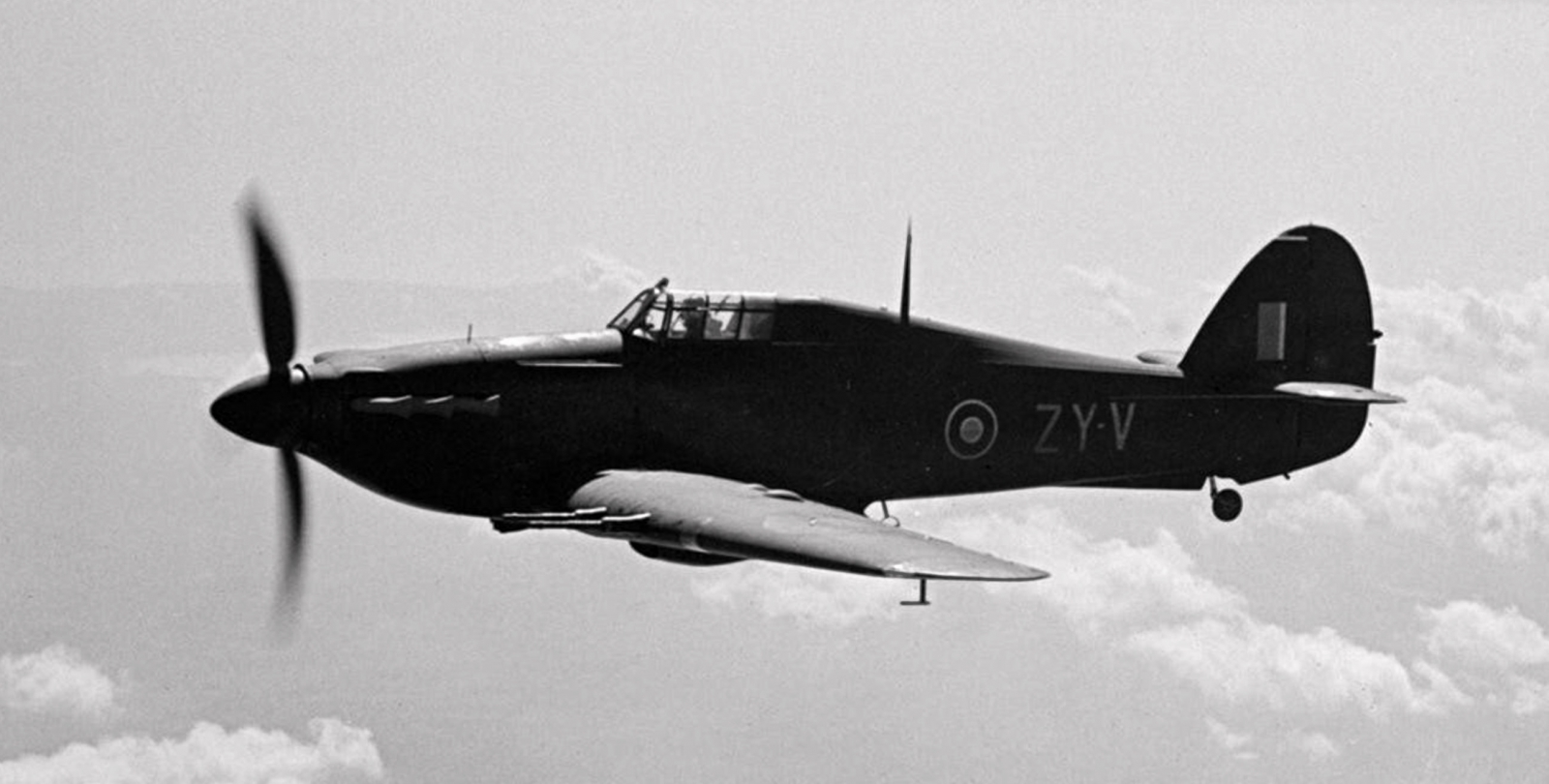 In its all-black night-fighter colours, representing Hurricane Mk IIC BE634 'ZY-V', BBMF Hurricane PZ865 commemorates all those Hurricane pilots of the night-fighter squadrons who risked their lives in the dark hours, bravely and stoically trying to defend against night bombing raids, and then taking the fight to the enemy on night-intruder operations. In particular, it pays tribute to the pilots of 247 Squadron, 16 of whom lost their lives in just 22 months between February 1941 and December 1942.