Header Image: A Consolidated B-24 Liberator B Mk VI of 356 Sqn, South East Asia Command, based at Salbani, India. 356 Sqn was a sister unit to 355 Sqn which Warrant Officer Eric Lansdown (inset) flew with as a Liberator co-pilot from 1944.
In the Club's September newsletter we offered members the opportunity to tell the brief stories of any of their relatives who served with the RAF during the Second World War, so that they are remembered. One of the first to respond was Club member Helen Lansdown, who has provided us with the story of her father, Warrant Officer Eric Lansdowne. Best of all, Eric is still with us and he celebrated his 100th birthday on 20th September.
Helen says that her father "is not one to talk much about his days fighting in the war, but more recently I have been able to coax a little more from him. Maybe due to the passing (and healing) of time."
Eric enlisted with the RAF in September 1943 at Lords Cricket Ground, London. He completed his flying training as a pilot in Canada, graduating to the twin-engine Airspeed Oxford. On receiving his pilot's 'wings', he learned that he was posted to fly the four-engine Consolidated B-24 Liberator bomber. No 5 Operational Training Unit at Abbotsford, British Columbia, was one of the units that initiated pilots to tricycle landing gear, with which the B-24 was equipped, with 25 hours of flying on twin-engine North American B-25 Mitchells, before graduating to the mighty Liberators.
Eric travelled back to the UK by sea and, learning that he was posted to join 355 Squadron in India, he then sailed onwards via the Bay of Biscay, the Mediterranean, through the Suez Canal, via Aden and on to India. When he arrived at Salbani airfield in West Bengal, India, where 355 Squadron was based, he got his first glimpse of the Liberator bombers lined up and Helen says that "he recalls being reminded of elephants by the curved shape of these large grey aircraft".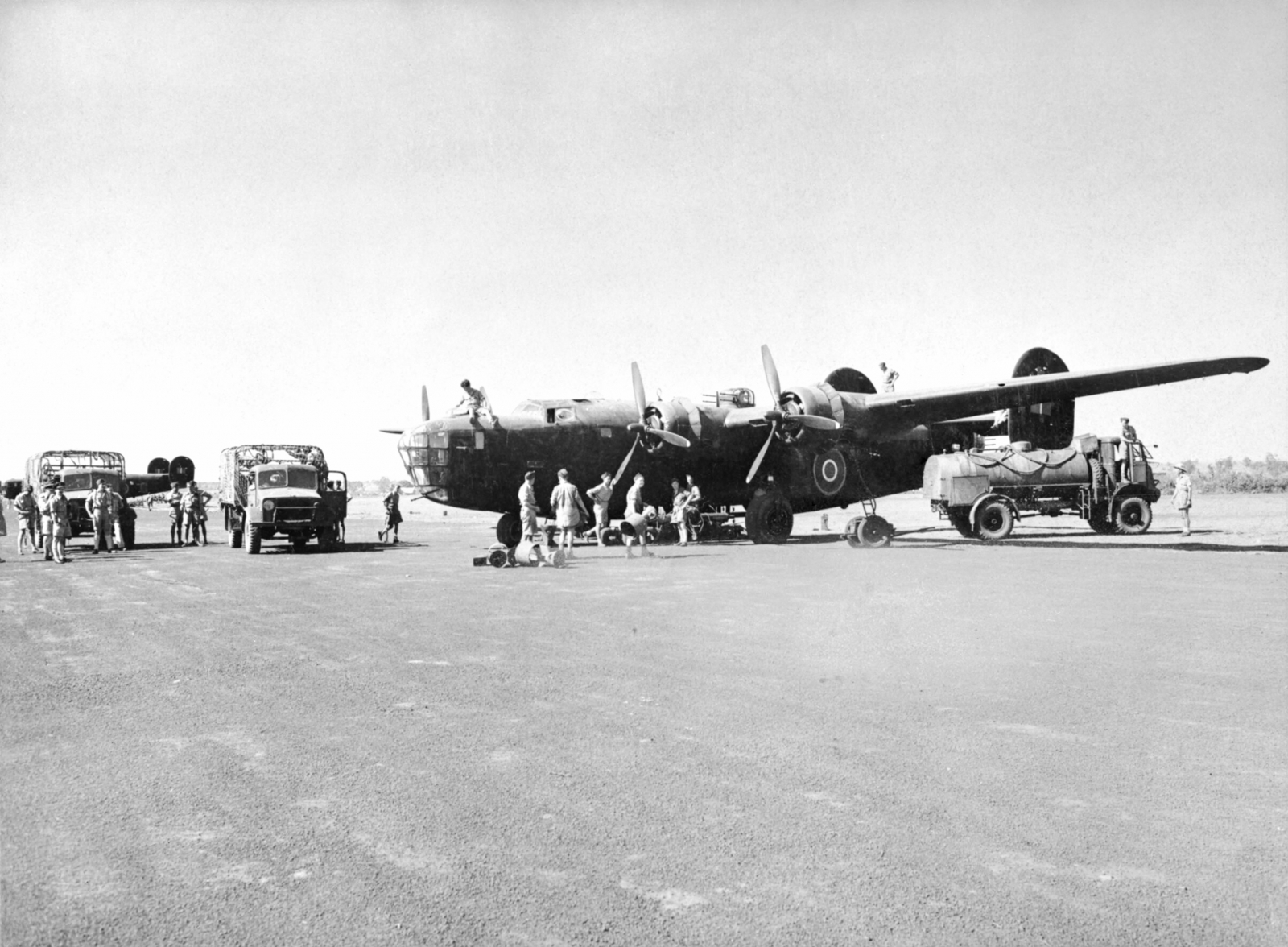 From January 1944 the four-engine Consolidated B-24 Liberators became the principal RAF strategic bombers in the Far East, with their long range enabling attacks against Japanese targets across the region. The bombing campaign targeted the transport network in Burma and Indochina, including enemy shipping. The RAF Liberators were generally flown by a crew of eight to ten men, with two pilots – captain and co-pilot – for these long missions. 355 Squadron was one of five strategic bomber squadrons in the Far East; in addition, 358 Squadron operated the Liberator in the Special Duties role. 355 Squadron was formed at Salbani in the autumn of 1943 and carried out its first bombing operation in November that year. In addition to its RAF personnel, a significant number of Australian and New Zealand aircrew flew with the squadron. The Squadron mounted numerous bombing raids against the Burma-Siam railway and rail marshalling yards, as well as other important targets such as bridges, airfields, port facilities, supply dumps and gun positions. Bombing raids were flown both by day and by night.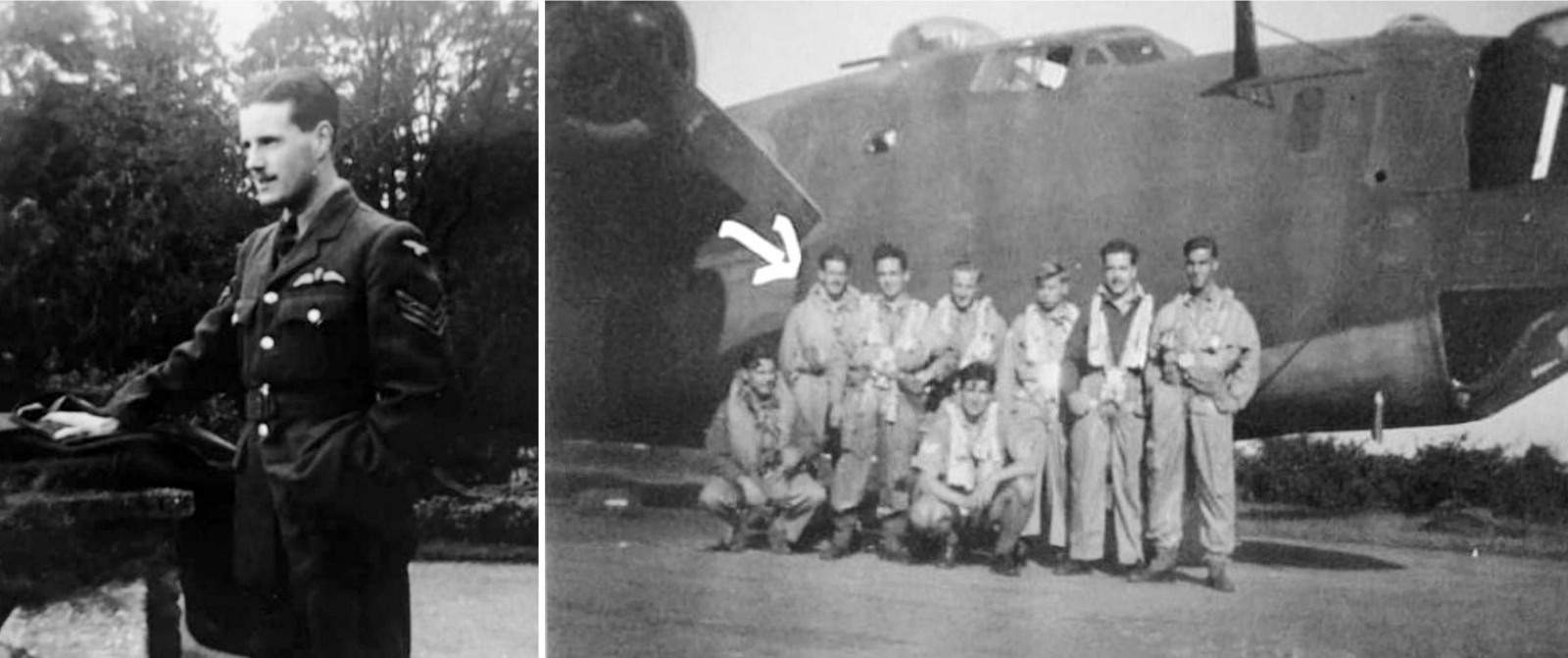 Eric Lansdown spent two years overseas and flew 300 operational hours as a co-pilot in the 355 Squadron Liberators. Many of the bombing operations were very long-duration sorties, with one of his longest being a 12-hour sortie to bomb a convoy off King Isle, Burma, covering a distance of almost 2,000 miles. On one sortie in November 1944 the crew flew without a flight engineer to save weight and Eric had to deal with a runaway propeller without the help of the engineer. The mission had to be aborted. During the time that Eric flew with 355 Squadron, the RAF lost around 60 Liberators on operations in the Far East, 10 of them from Eric's own squadron. The appalling weather at certain times of the year was as much of a problem as enemy fighters and anti-aircraft fire, and some Liberators were lost due to running out of fuel on the long missions.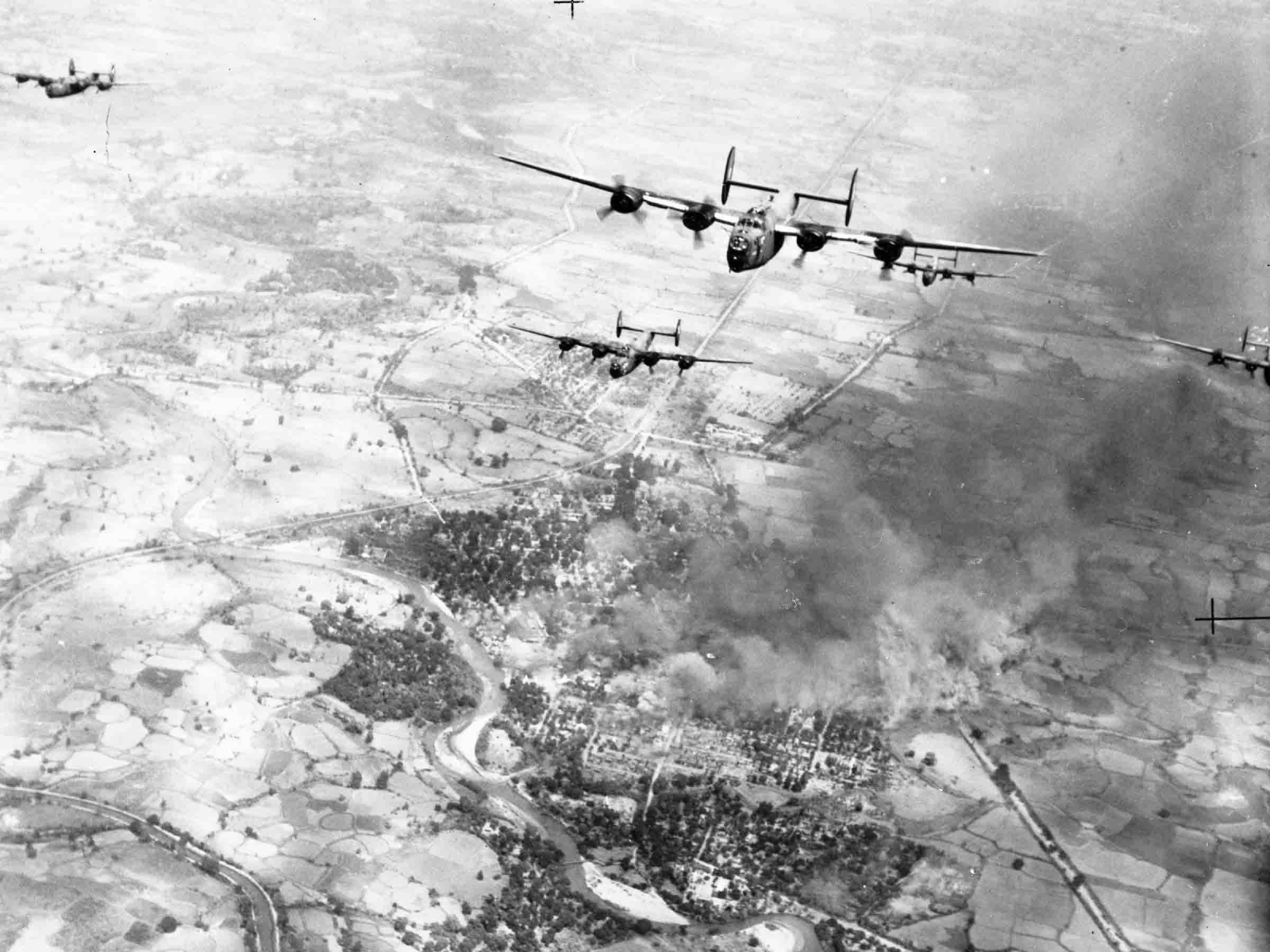 VJ Day came and went with victory in the Far East, but it was not until March 1946 that Eric returned home to the UK. He said he was "perishing cold" when he arrived because he was still dressed in tropical clothing.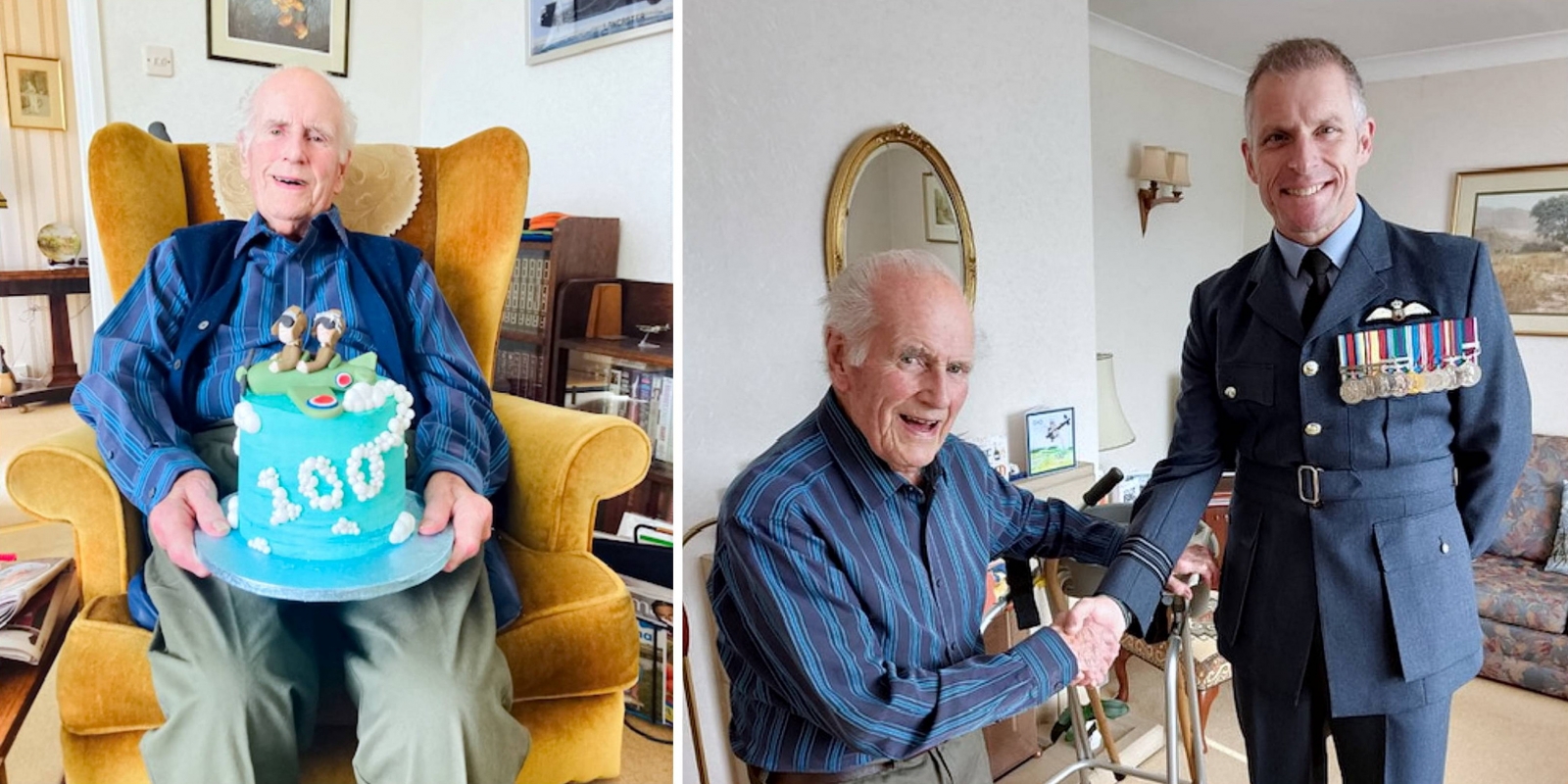 Eric had a surprise visitor for his 100th birthday in the form of Squadron Leader Chris Fairley who delivered a hand-written birthday card from the RAF. Chris flies C-130 Hercules at RAF Brize Norton and is also a Dakota captain and Lancaster co-pilot with the BBMF. Eric was able to show him his original Pilot's Flying Logbook. Helen says, "It was a lovely time shared between two pilots, old and young."
Thank you to Helen Lansdown for providing her father's story and reminding us of a largely forgotten part of the Second World War. I am sure that all members will join us in wishing Eric a happy 100th birthday.
If any Club member would like to submit a story about a relative who flew with the RAF during the Second World War for the 'Members remember' series, we would be pleased to receive it at [email protected]. The only proviso for a story to be published in the Club newsletters is that we must have at least one photograph to illustrate it.