Header image: Avro Lancaster prototype BT308 on the airfield at RAF Ringway on 9th January 1941, the date of its maiden flight. (For those who like to test their aircraft recognition skills, what is the aircraft in the background? Answer at the bottom of this item.)
The first prototype Avro Lancaster, BT308, took to the air for the first time 80 years ago this month, on 9th January 1941, from RAF Ringway, Cheshire, near Manchester, flown by company test pilot Captain Harry Albert "Sam" Brown OBE.
BT308 was a conversion of the unsuccessful twin-engine Avro Manchester with its unreliable and underpowered Rolls Royce Vulture engines. Designed by Roy Chadwick, FRSA, FRAeS, the Chief Designer and Engineer of A. V. Roe & Company Limited, this first prototype Lancaster, or Avro 683 as it was known at that stage, was very much a hybrid and was originally designated as the Manchester Mk III before being renamed Lancaster. It had a new wing centre section, increasing the wingspan to 102 feet (31 metres) to accommodate four Rolls Royce Merlin X engines, it retained the Manchester's three small vertical fins with the third central fin, and it was unarmed. However, it was immediately obvious that this was a successful design which offered great potential.

The second prototype Lancaster, DG595, which was much more representative of the production standard Lancaster, took to the air for a 20-minute maiden flight on 13th May 1941. Compared with BT308, this second prototype had an increased span tail plane with larger twin tail fins, a new undercarriage, uprated Merlin XX engines and its fuel capacity was increased from 1,700 to 2,154 gallons. The true potential of the aircraft could now be explored and the test pilots at the Aeroplane and Armament Experimental Establishment at Boscombe Down were duly impressed, not least when they took it to 360mph in a dive, an astonishing speed for a heavy bomber. It was not until the last day of October 1941 that the first production Lancaster B1 flew. Deliveries to 44 Squadron at Waddington commenced on Christmas Eve 1941. Eventually 7,377 Lancasters were produced for the Royal Air Force.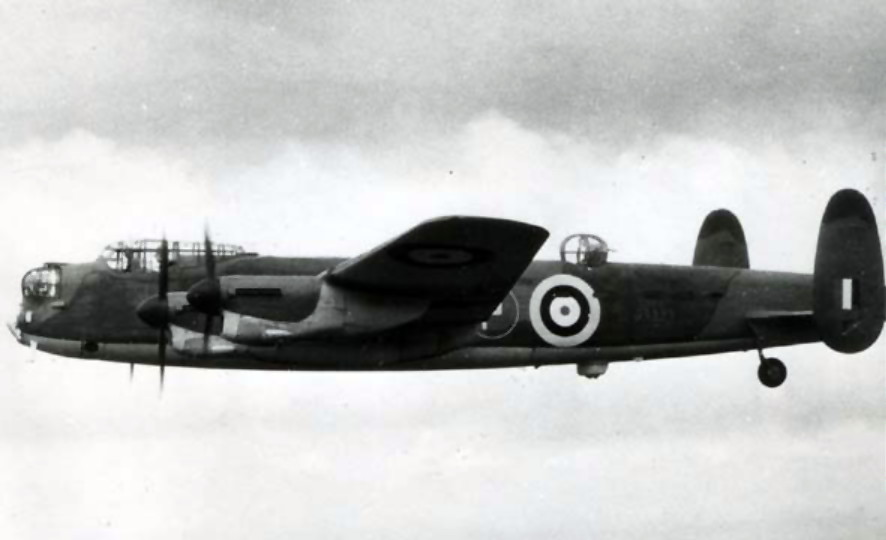 The Avro Lancaster holds a special place in the hearts of British and Commonwealth citizens in particular. The Lancaster is one of the icons of British aviation; the heavy bomber most associated with the RAF night offensive over Germany, which undoubtedly shortened the Second World War in Europe and ultimately facilitated victory over the tyrannical Nazi regime. The name 'Lancaster' is known to all, even those born two or three generations after the war in which it fought. The Lancaster and the men who flew it are synonymous with courage and fighting spirit in the air, and the sound of the Lancaster's four Rolls-Royce Merlin engines can bring tears to the eyes of even grown men.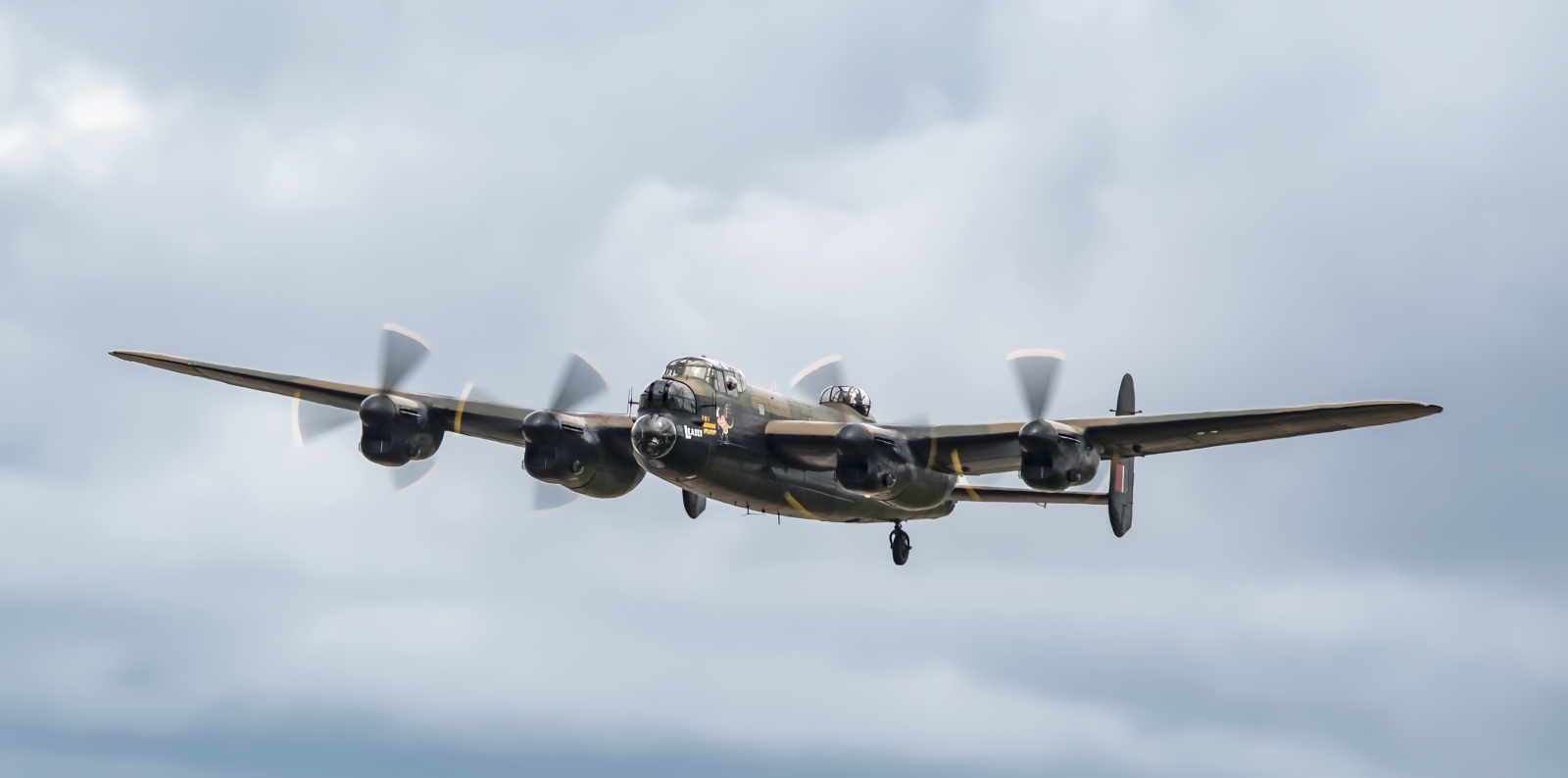 (Aircraft recognition: The aircraft in the background of the title picture is a Blackburn B-25 Roc, with gun turret.)