Header image: A dramatic picture of BBMF C-47 Dakota ZA947 on a 'hangar break' during its first flight of the year on 13th April. (Photo: Lisa Harding)
Many regular readers of the Club newsletters will know that the BBMF C-47 Dakota, ZA947, became due a 'Major' maintenance programme at the end of the 2021 display season, but contractual difficulties kept the 'Dak' in the BBMF hangar. Excellent work by the BBMF engineering team across the winter period, with a focussed package of winter servicing and out-of-phase maintenance, allowed an extension of 10 flying hours for the Dakota before its scheduled 'Major'.
On 13th April the Dakota flew again and over the next week or so provided the BBMF 'Bomber' pilots and crews with some much-needed pre-season multi-engine tail-wheel flying currency and training, prior to flying the BBMF Lancaster PA474 for the first time this year on 27th April.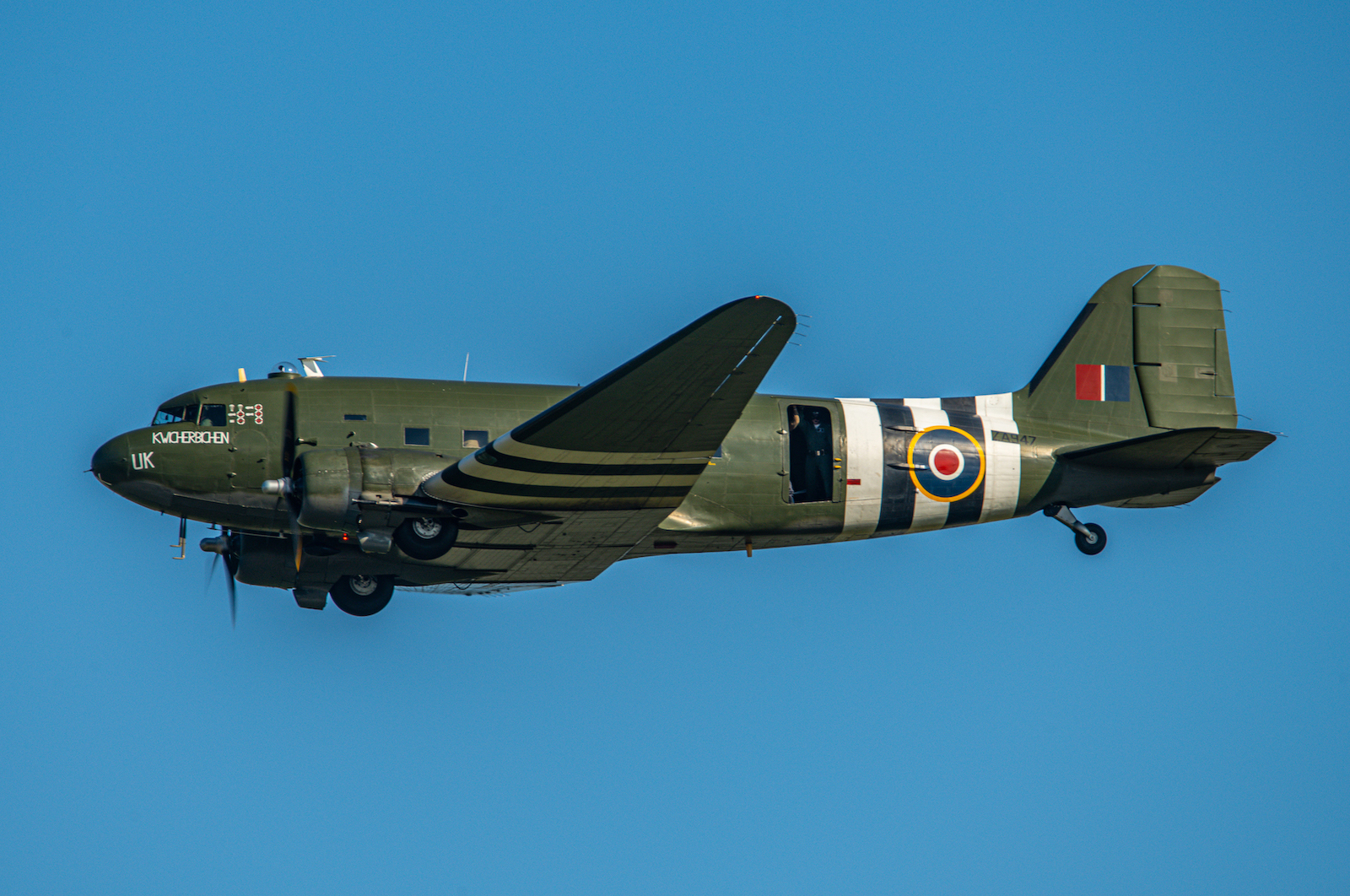 The final hour of the 10-hour extension has been saved for the Dakota's delivery flight to Duxford, where the Aircraft Restoration Company (ARCo) is expected to conduct the 'Major' servicing, commencing in early July. The 'Major' maintenance programme will keep the Dakota out of the skies for the remainder of 2022. When it does return to the BBMF it will be painted in a new colour scheme as a 31 Squadron South East Asia Command aircraft.