Header image: Laurie Woods in his old RAAF uniform when he visited the BBMF in April 2018. (Photo: RAF Coningsby Photographic Section Crown Copyright)
We are sad to report that Royal Australian Air Force (RAAF) Bomber Command veteran bomb aimer Laurie Woods AM DFC LdH, a larger-than-life character, passed away on 22nd March, aged 98. A live-streamed memorial service was held for him in Brisbane, Australia, on 19th April, with Australian COVID restrictions limiting attendance to 100 people.
Laurie visited the BBMF at RAF Coningsby in April 2018, as one of 16 Australian Bomber Command veterans who had travelled half way around the world for the official opening of the International Bomber Command Centre at Lincoln. They visited the BBMF not least to see Lancaster PA474 with its 460 Squadron RAAF nose art. As he was famed for doing on such occasions, Laurie proudly wore his RAAF uniform jacket with his Observers 'O' badge and his medals, and his uniform cap.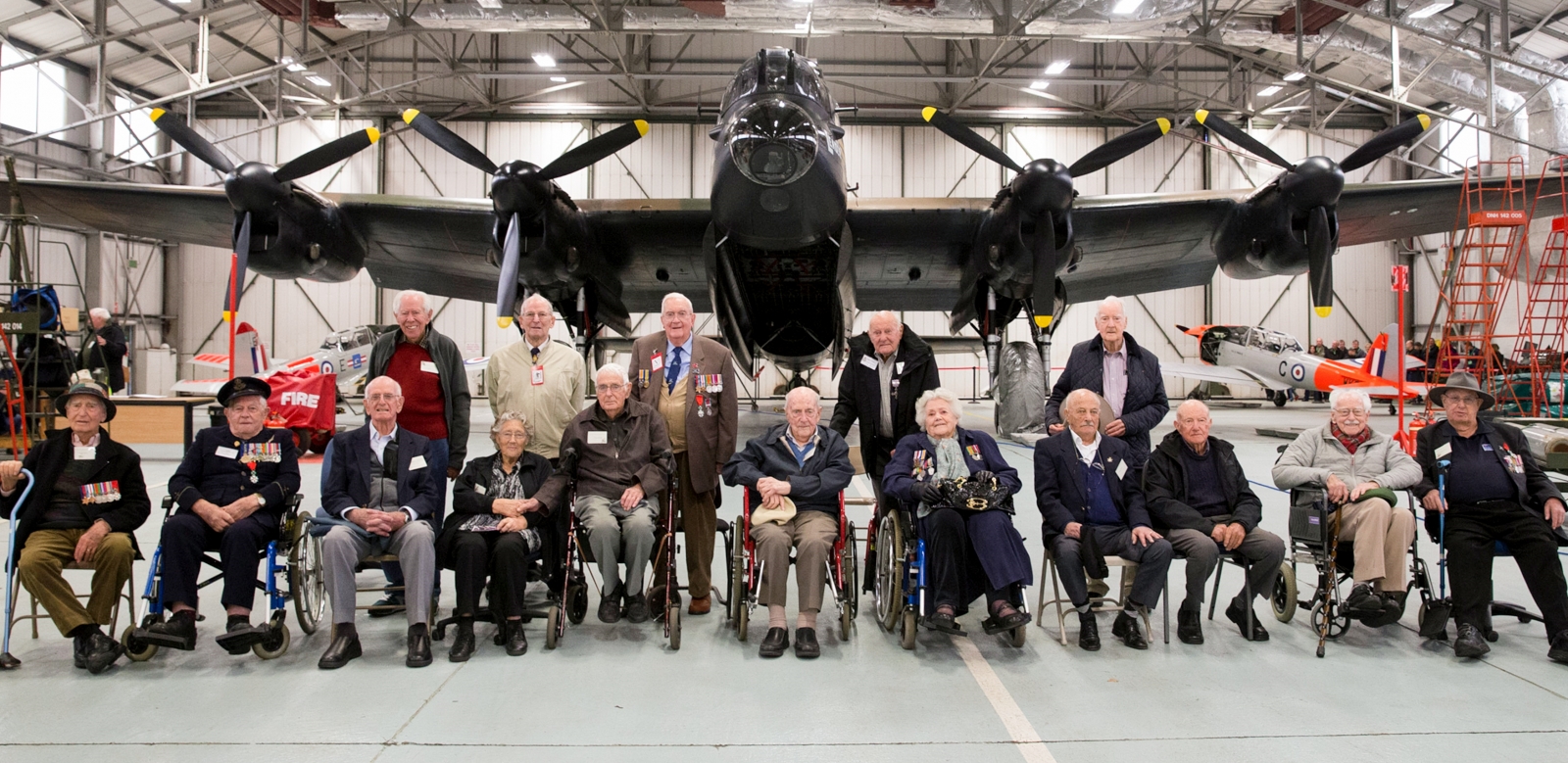 Laurie Woods enlisted in the RAAF in June 1942, at the age of 19. After training and crewing up, he arrived at RAF Binbrook to join 460 Squadron on 13th June 1944, a week after D-Day. Laurie flew as a bomb aimer in the crew of Australian pilot Ted Owen and completed a full tour of operations. Twenty-one of his 31 bombing raids were flown in Lancaster ND615 'AR-K2' "Killer", which successfully flew 73 operations and became one of the most famous Lancasters of 460 Squadron, alongside the legendary 'G for George', which flew 89 operations.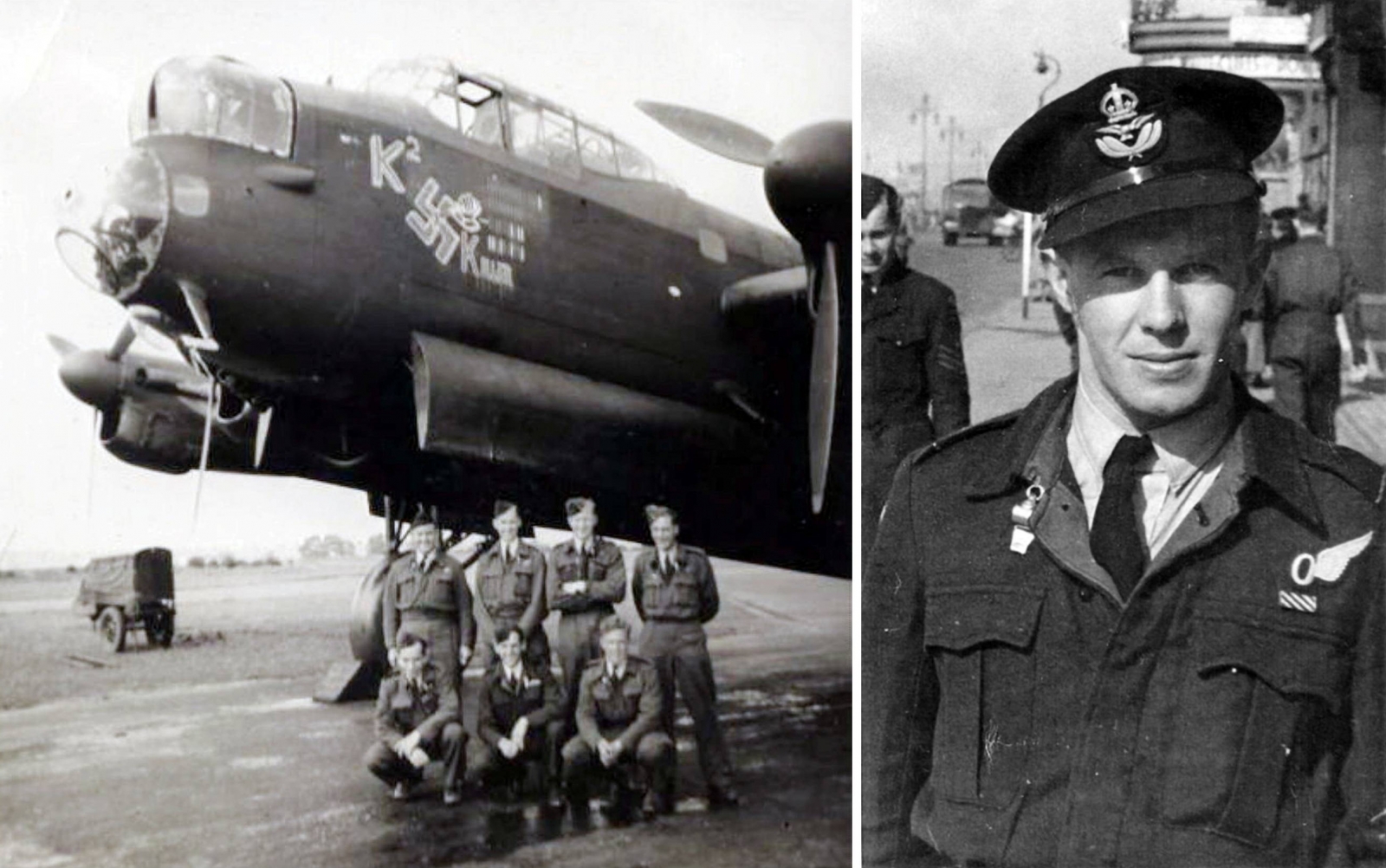 On Laurie's final operation in 'K2' "Killer" on 9th November 1944, his pilot, Ted Owen, was hit in the face and badly wounded by 'flak' shrapnel. Despite having received only a modicum of pilot training, Laurie flew the aircraft back to the UK. He was making an approach to land at Manston when the pilot revived and insisted on being put back in his seat for the landing. With Laurie Woods and the flight engineer, Peter Odell, assisting him, the aircraft was landed safely. Laurie and his pilot Ted Owen were awarded immediate Distinguished Flying Crosses. Of the 49 men posted to fly with 460 Squadron at the same time as Laurie, only eight were still alive when he finished his tour of operations.
After the war, back in Australia, Laurie worked tirelessly and with huge dynamism for some 75 years to demand appropriate recognition for Bomber Command and all those who served with it. He was a great supporter of 460 Squadron, the Australian War Memorial and its 'Striking by Night' exhibition with Lancaster 'G for George', of the Bomber Command Memorial in Green Park, London, and of the International Bomber Command Centre in Lincoln. He also wrote four books about Bomber Command experiences, "The Hell" series, and set up an online blog about 460 Squadron. Laurie, the discharged but not retired warrior, attended every World War Two Air Force function and event that he was able to, always wearing his RAAF uniform jacket and cap, which became legendary. Now, finally, having achieved most of what he fought for he can stand down.