Header image: Vickers Wellington Mk 1C twin-engine medium bombers of 149 Sqn, one of the Bomber Command units that participated in the raid against Berlin on 7-8th November 1941. One of the 149 Sqn Wellingtons, X9878 'OJ-A', was shot down by a night fighter when homeward bound over the Netherlands. Only one of the crew of five survived to become a POW.
Eighty years ago, on the night of 7/8th November 1941, RAF Bomber Command launched its largest bombing raid of the war so far. A force of nearly 400 bombers, including 160 Vickers Wellingtons drawn from all 19 Wellington bomber squadrons, along with 61 Handley Page Hampdens, 42 Armstrong Whitworth Whitleys and smaller numbers of four-engine heavy bombers – Short Stirlings, Avro Manchesters and Handley Page Halifaxes – from units across Bomber Command, were launched against Berlin, Cologne and Mannheim. 169 aircraft were sent to Berlin, which was at the extreme range of many of the RAF bombers then in service. The bombers carried mixed loads of 1,000-, 500- and 250-pound bombs, plus cannisters of incendiaries.
The then Air-Officer-Commanding-in-Chief (AOC-in-C) of Bomber Command, Air Marshal Sir Richard Peirse, had been stung by the findings of the Butt Report, which had been released on 18th August 1941 and revealed the widespread failure of Bomber Command aircraft to hit their targets. Held back by long periods of bad weather, Peirse had then pushed for a major effort against the German capital and insisted on launching the raid on 7/8th November despite a forecast of bad weather and a formal objection by the Air-Officer-Commanding No 5 Group, Air Vice Marshal Jack Slessor.

The raid was a disaster. The bombers targeting Berlin encountered bad weather and severe icing, and some suffered from fuel exhaustion. In addition, the German defences were particularly effective. Of 169 aircraft sent to Berlin, only 79 reached their target and 21 failed to return. The bombing was largely ineffective and caused little real damage. Total losses amongst the RAF bomber force that night amounted to 37 aircraft, representing a loss rate of 9.4 percent, which was completely unsustainable and more than double the previous highest for night operations. In human terms, 160 bomber aircrew were killed, with more shot down and escaping death only to become POWs. Each and every one of those was a sad loss to their family and friends and left holes in their units which had to be filled with fresh crews.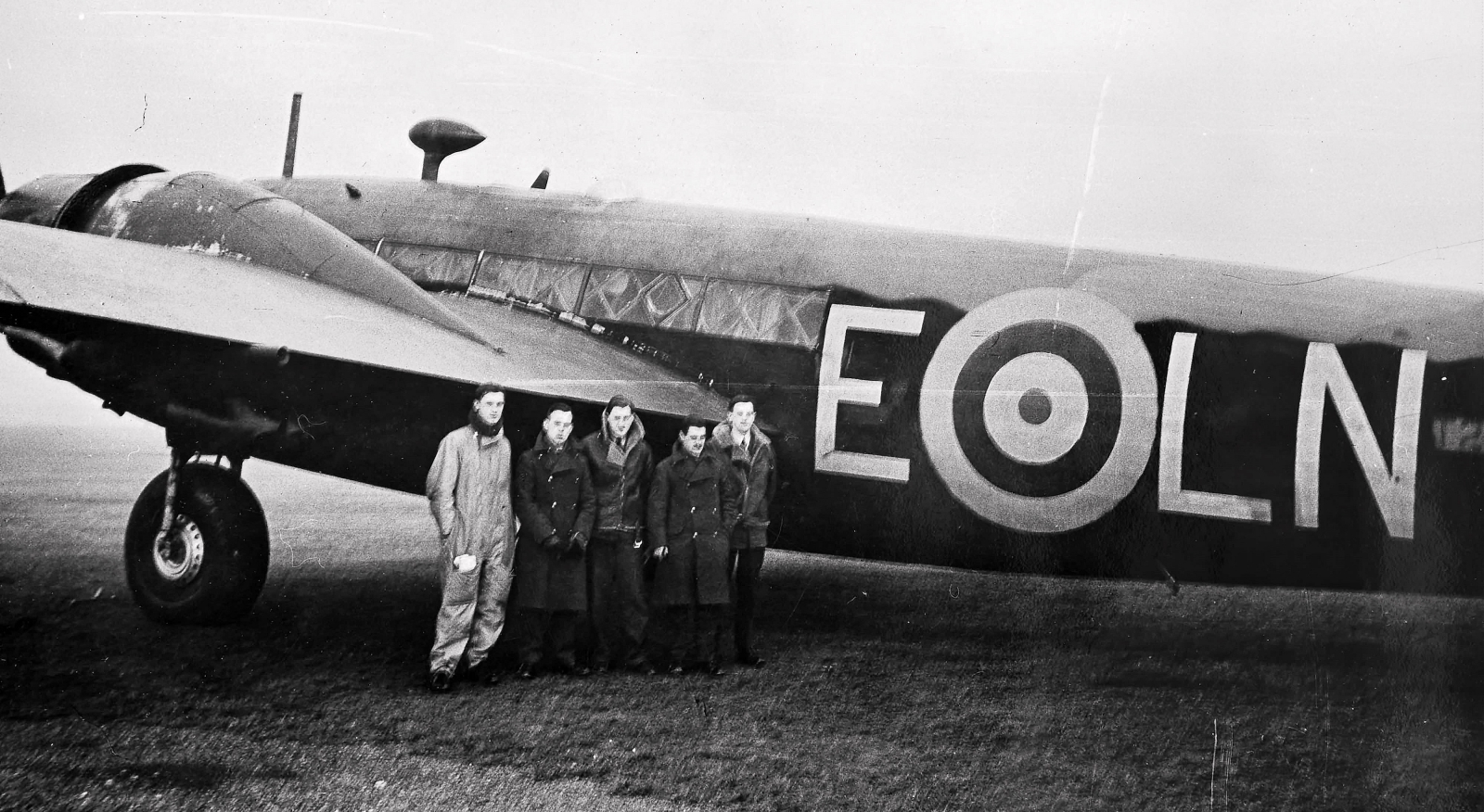 To pick just one example of the aircraft on the Berlin raid on 7-8th November, Wellington 1C T2554 'LN-F' of 99 (Madras) Squadron from Waterbeach, captained by Flight Lieutenant John Patrick Dickinson, failed to return. The aircraft's engines and flying surfaces became badly iced up over Germany at 16,000 feet and it was losing power and altitude. At 10,000 feet control of the aircraft was lost and at 4,000 feet Dickinson gave the order to bale out. The first of the crew out of the aircraft, the Australian co-pilot, 20-year-old Sergeant Ronnie Bell, died when his parachute failed to open. The other five members of the crew, two of whom were from the USA but serving in the Royal Canadian Air Force, were captured and spent the rest of the war as POWs. Flight Lieutenant Dickinson made three escape attempts from Stalag Luft III and became such a thorn in the German's side that he was sent to Colditz (Oflag IVC) in May 1942, from where he made a further four escape attempts and assisted in a fifth.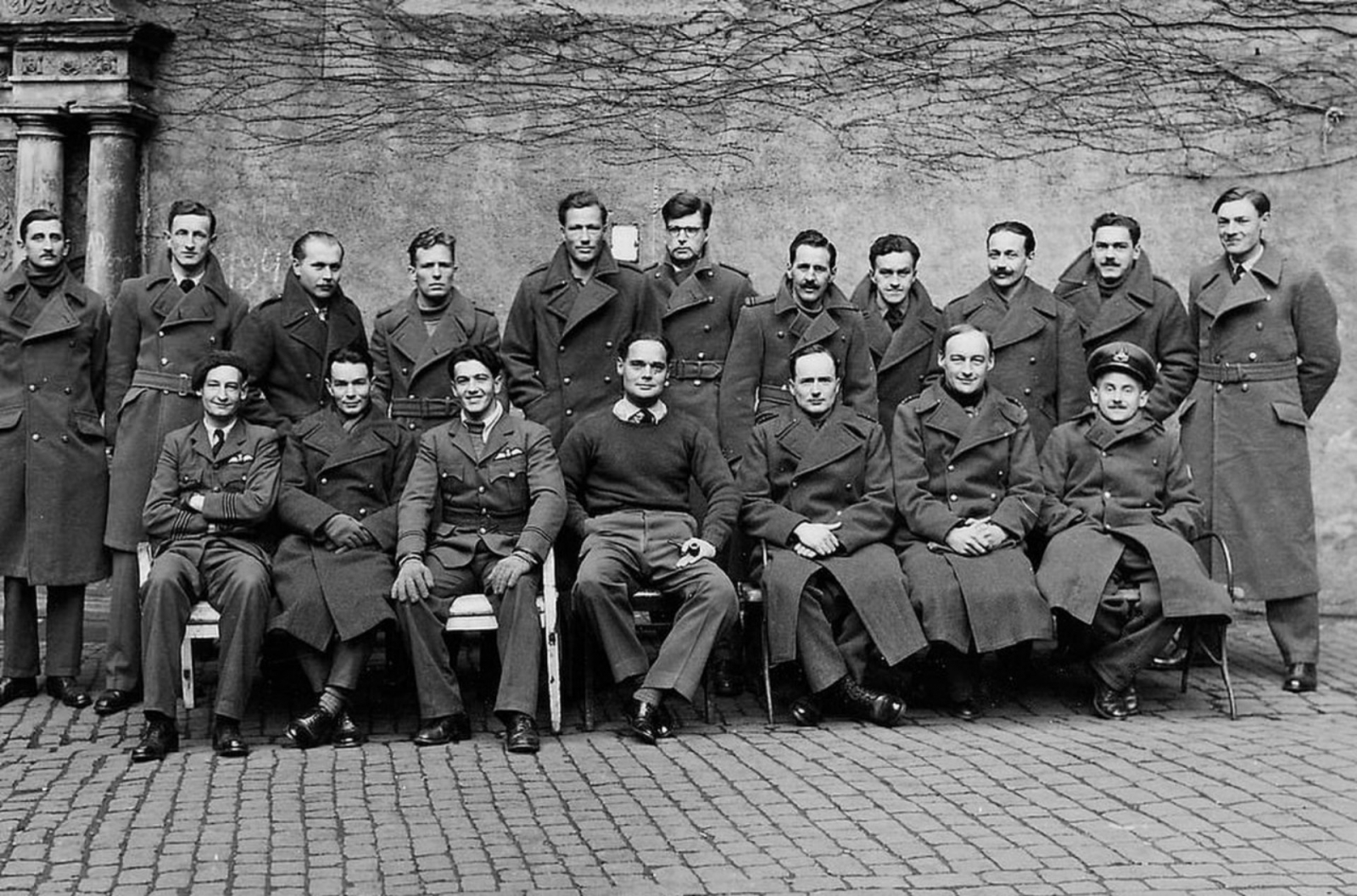 The disastrous results of this raid on 7/8th November 1941 led to the dismissal of Peirse as the AOC-in-C of RAF Bomber Command in January 1942. He was replaced by the then Air Marshal Arthur Harris, whose emphasis on the area bombing of cities remains controversial, but whose determination to sustain the bombing offensive against the enemy undoubtedly helped to turn the tide of the war in Europe. Bomber Command did not attempt another raid on Berlin for another one year, two months and nine days.