This month, you could win one of Hordern Richmond's beautiful Spitfire Pens, made from an original WWII Spitfire propeller blade. The pen would usually cost £170.
How to enter the ballot
All current members of the RAF Memorial Flight Club have been automatically entered into this month's ballot. If you're not already a member, please join the Club by 31 July 2018.
As well as being entered into this month's prize draw, you'll also receive a Club membership pack. Members can also claim free aircraft hangar tours at the BBMF Visitor Centre, they will receive our Club magazine, published twice a year, and will receive monthly e-newsletters with content exclusive to Club members.
Join the RAF Memorial Flight Club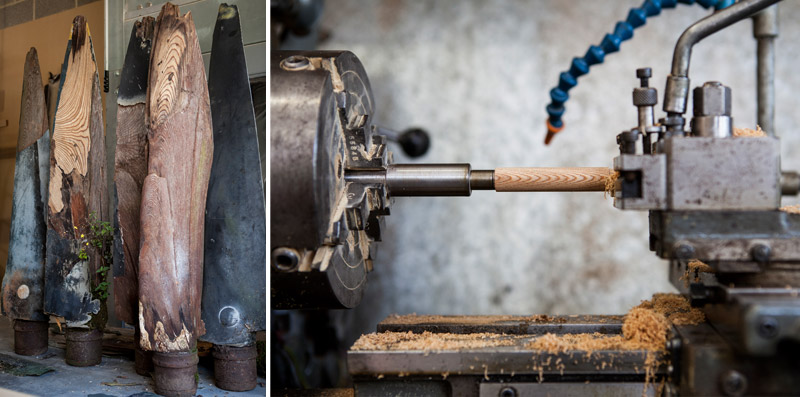 About the Spitfire Pen
With a nostalgic nod to past times, when things were made to be treasured, and get better with age, Hordern Richmond presents The Aerodrome Range; a unique collection of artisan-crafted, aviation-inspired products. Made in England, in their traditional workshops, each crafted item has been designed to bring a little piece of history back to life and evoke the golden age of aviation.
The Hordern Richmond Aircraft Company was established in 1937 by Frederick Gordon-Lennox, the 9th Duke of Richmond – Goodwood motor racing fame, and flying legend Edmund Hordern. Steeped in aviation history, its name became synonymous with the iconic design and manufacture of Spitfire propellers during World War II.
The Aerodrome Range is an array of aviation-inspired gifts made in the company's workshops. The hero of the collection is the exclusive Spitfire Pen, which is made from an original WWII Spitfire propeller blade, seasoned by time in the air during one of the most poignant and emotive periods in our history. Oh, the stories it could tell…