Header Image: The crew of Short Stirling BK716 photographed here in front of a Stirling of 1657 Heavy Conversion Unit at Stradishall, Suffolk, prior to being posted to 218 (Gold Coast) Sqn in February 1943. Left to right: Sgt Ronald Kennedy RAF (flight engineer), Sgt Charles Bell RAF (bomb aimer), Fg Off John M Campbell RAF (wireless operator), Fg Off John Harris RAF (pilot), Fg Off Harry G Farrington RCAF (navigator), Sgt John F J McCaw RCAF (rear gunner), Sgt Leonard R J Shrubshall RAF (mid-upper gunner).
On 29th March 1943 Short Stirling BK716, with its crew of seven airmen, took off from its base at Downham Market as one of 329 RAF Bomber Command aircraft tasked with bombing Berlin. It reached the target, but was lost without trace somewhere over occupied Europe on its way back to Norfolk. In fact, it had been shot down over the Netherlands in the early hours of 30th March by a German night fighter, crewed by Lt Werner Rapp and Unteroffizier Hans Ortmann. The Stirling crashed into Lake Markermeer, in the municipality of Almere, north of Amsterdam, killing all seven men on board. They were officially designated "missing believed killed" as there was no trace of them, and their names were later engraved on the Air Forces Memorial at Runnymede for those airmen with no known grave.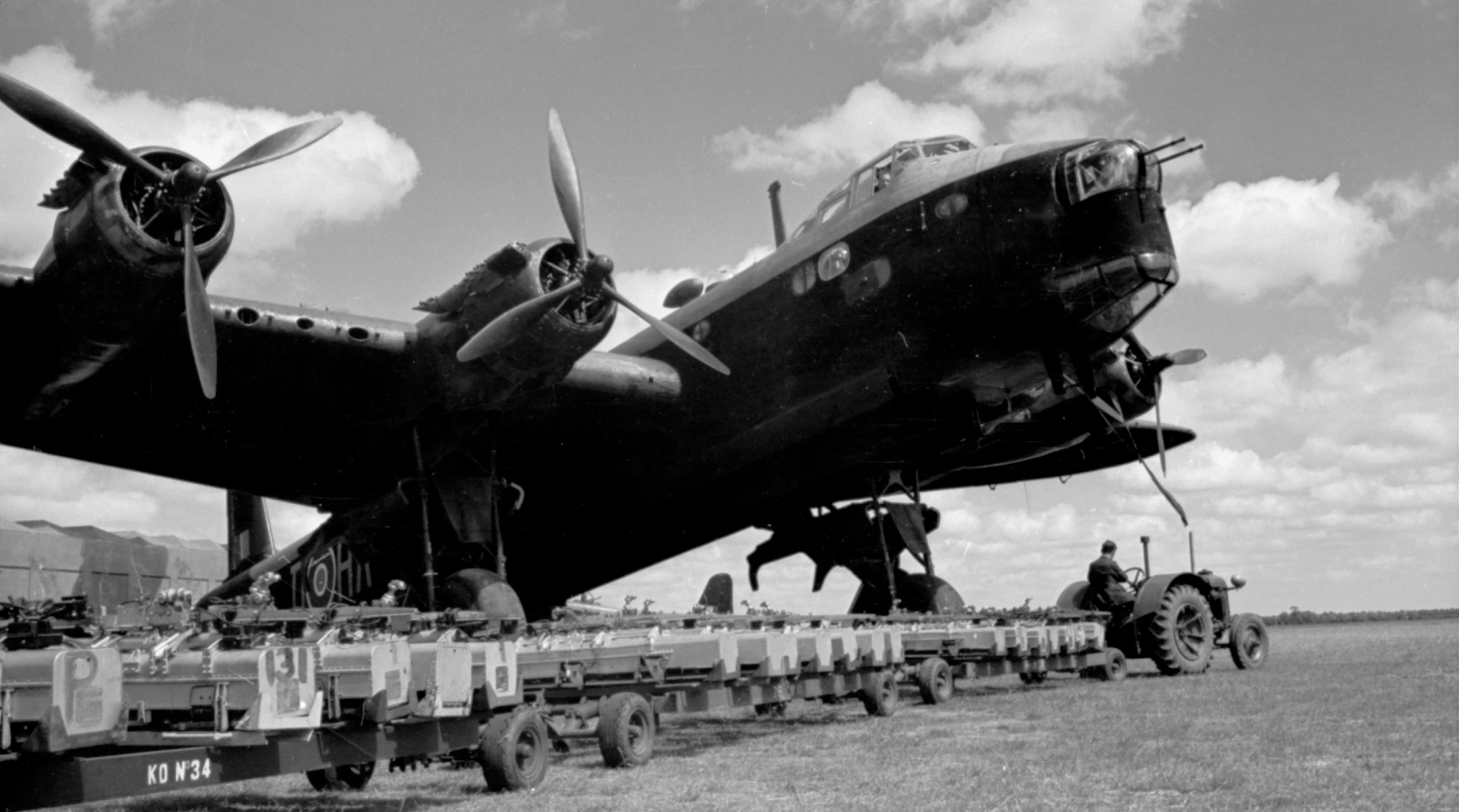 In 2008 some aircraft wreckage was discovered in Lake Markermeer when some of it became entangled in a boat's anchor. For some years it was believed to belong to another Short Stirling, BK710, after a piece of its airframe was misidentified. The mistake was discovered in 2019 when a cigarette case was found bearing the initials of Flying Officer John Michael Campbell, at 30 the oldest man on board BK716. The aircraft's identity as BK716 was confirmed when the full six-week recovery operation began at the end of August 2020. The Dutch Ministry of Defence conducted the recovery with the assistance of Leemans Speciaalwerken; pieces of wreckage were lifted and cleaned, along with personal belongings, aircraft parts, parts of ammunition and items of military equipment. Some human remains were also discovered. The Recovery and Identification Service of the Royal Netherlands Army took the human remains, items of equipment and personal belongings to its laboratory in Soesterberg for further examination. It presented the results of its examination to the British Ministry of Defence, which has to endorse the findings and arrange a burial ceremony.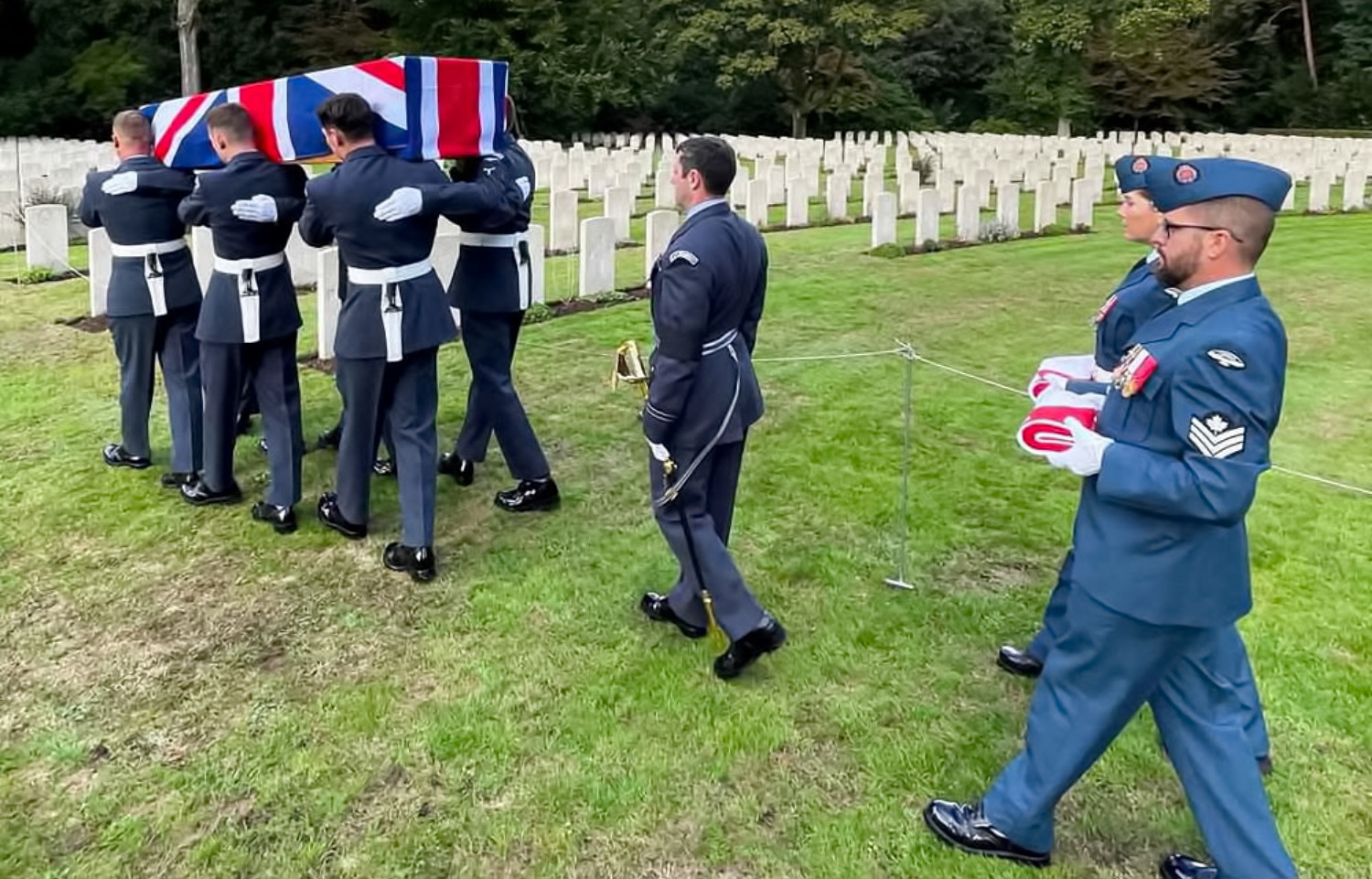 On 28th September 2022 a full military burial ceremony was held at the Commonwealth War Graves Commission (CWGC) Jonkerbos War Cemetery in the Netherlands, to lay to rest the remains of the crew of Stirling BK716. The ceremony was organised by the MOD's Joint Casualty and Compassionate Centre, also known as the 'MOD War Detectives'. Representatives of the Royal Air Force, Royal Canadian Air Force, the British Embassy in the Netherlands, local dignitaries and family members were present. Human remains were few and it was impossible to assign them to individuals, so the crew's remains were laid to rest together in one coffin, borne by members of the RAF Regiment Queen's Colour Squadron, with full military honours.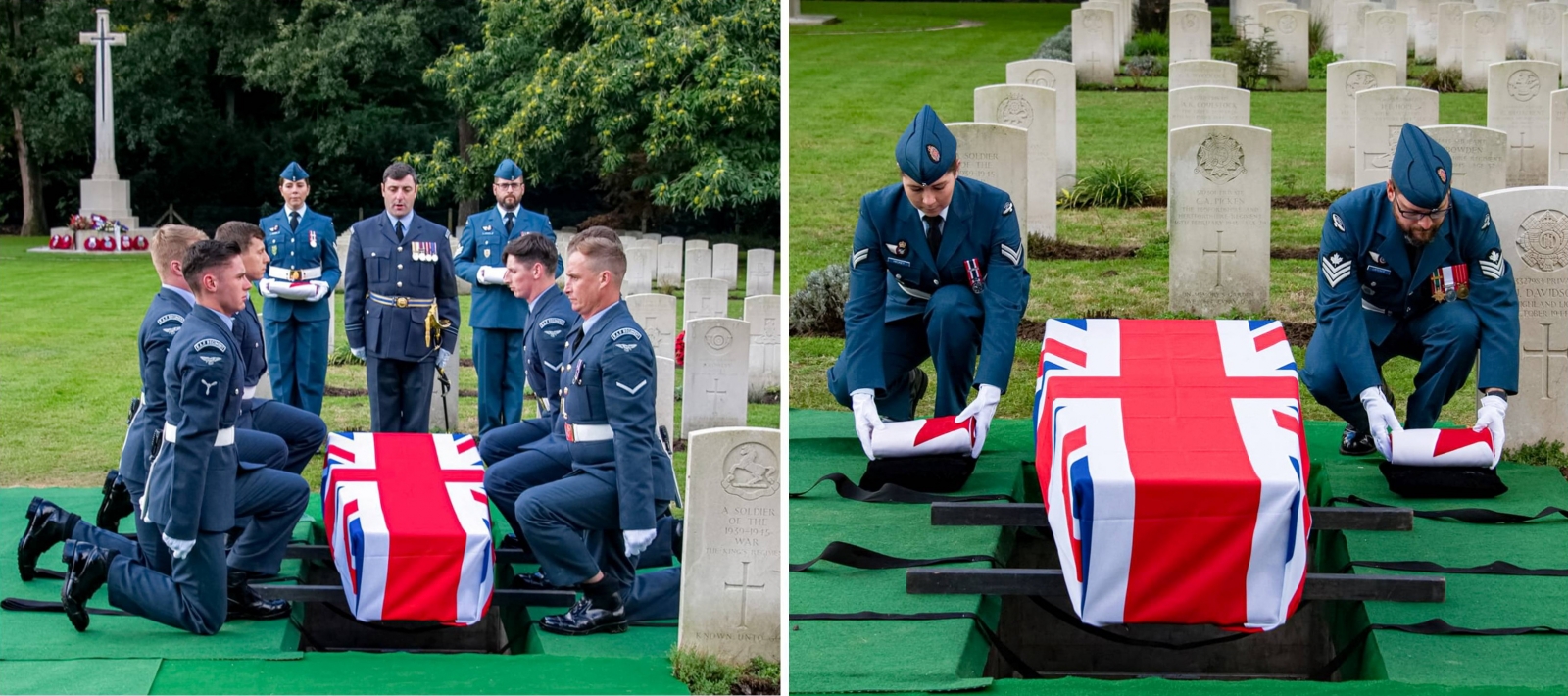 For a grave which is known to belong to members of a particular aircraft, but where the remains which have been recovered may not be those of the complete crew or cannot be individually identified, the CWGC headstone is for the crew of that aircraft. To ensure that each member of the crew is individually commemorated in perpetuity, their names will remain inscribed on the Air Forces Memorial at Runnymede. In addition, a dramatic memorial sculpture to the lost crew was unveiled at Almere, in the Netherlands, in October 2021. The bronze sculpture by British-born but Netherlands-resident artist, Laura O'Neil, depicts an airman, intended to be one of the crew of Stirling BK716, sitting on the remains of one of the aircraft's 14-cylinder Bristol Hercules engines.