Header image: BBMF Spitfire Mk IIa P7350, photographed in 2006 with the 603 Sqn code letters 'XT-W', which it is thought it wore in October 1940. (Photo: John Dibbs)
Eighty years ago this month, on 25th October 1940, towards the end of the Battle of Britain, Spitfire Mk IIa P7350 was almost lost for the first time.
That day, P7350 scrambled with 11 other Spitfires of 603 Squadron (AuxAF) from Hornchurch airfield, to engage enemy aircraft above thick cloud which extended up to 20,000 feet. 'P7' was being flown by Pilot Officer Ludwik Martel, a Polish pilot. Ludwik had escaped from Poland, where he had been a cadet pilot in the Polish Air Force; he joined the RAF in Britain in 1940. At 20 years old he was the youngest Polish pilot to fight in the Battle of Britain, and he had already claimed a Me Bf 1019 destroyed earlier in the month. As the squadron emerged above the cloud on 25th October 1940, they were immediately attacked by a number of German Me Bf 109s, which dived down firing their cannons and machine guns. Two of the other Spitfires in the formation were shot down, their pilots baling out. A German cannon shell punched a large hole in the port wing of P7350 and Martel was wounded by shrapnel in the left side of his body and legs. His nemesis was probably Hauptmann Walter Adolph, the commanding officer of 11/JG26 (this was the German's 13th kill). Despite his injuries, Martel managed to fly the Spitfire down through 16,000 feet of thick cloud, in pain and fighting to stay conscious, to force land, wheels-up, in a field near Hastings.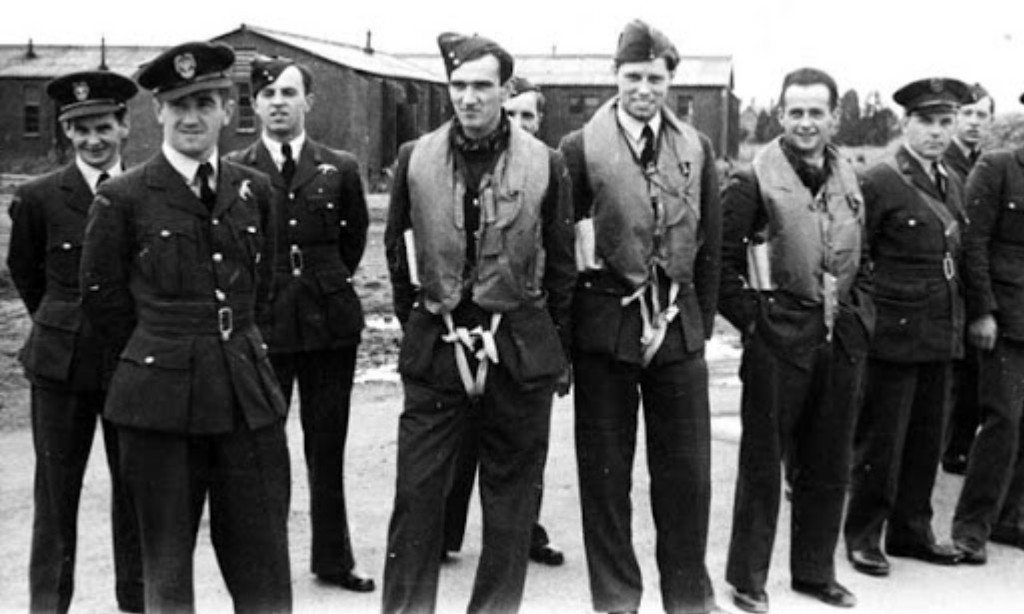 Martel was trapped in the aircraft for 30 minutes before some Home Guard soldiers found him, extricated him from the cockpit and arranged for him to be taken to hospital. Martel returned to operations on 6th November. Subsequently, he served with the RAF and the Polish Air Force throughout the war, being released from service in 1947 as a Flight Lieutenant. He settled in England and died in April 2010, aged 91.
Spitfire P7350, which had suffered category B damage, was road moved to No 1 Civilian Repair Unit at Cowley on 31st October, where it was repaired. It was ready to fly again on 7th December 1940. It suffered at least three other incidents in which it was damaged, during the remainder of its wartime service up to 1944, being repaired each time.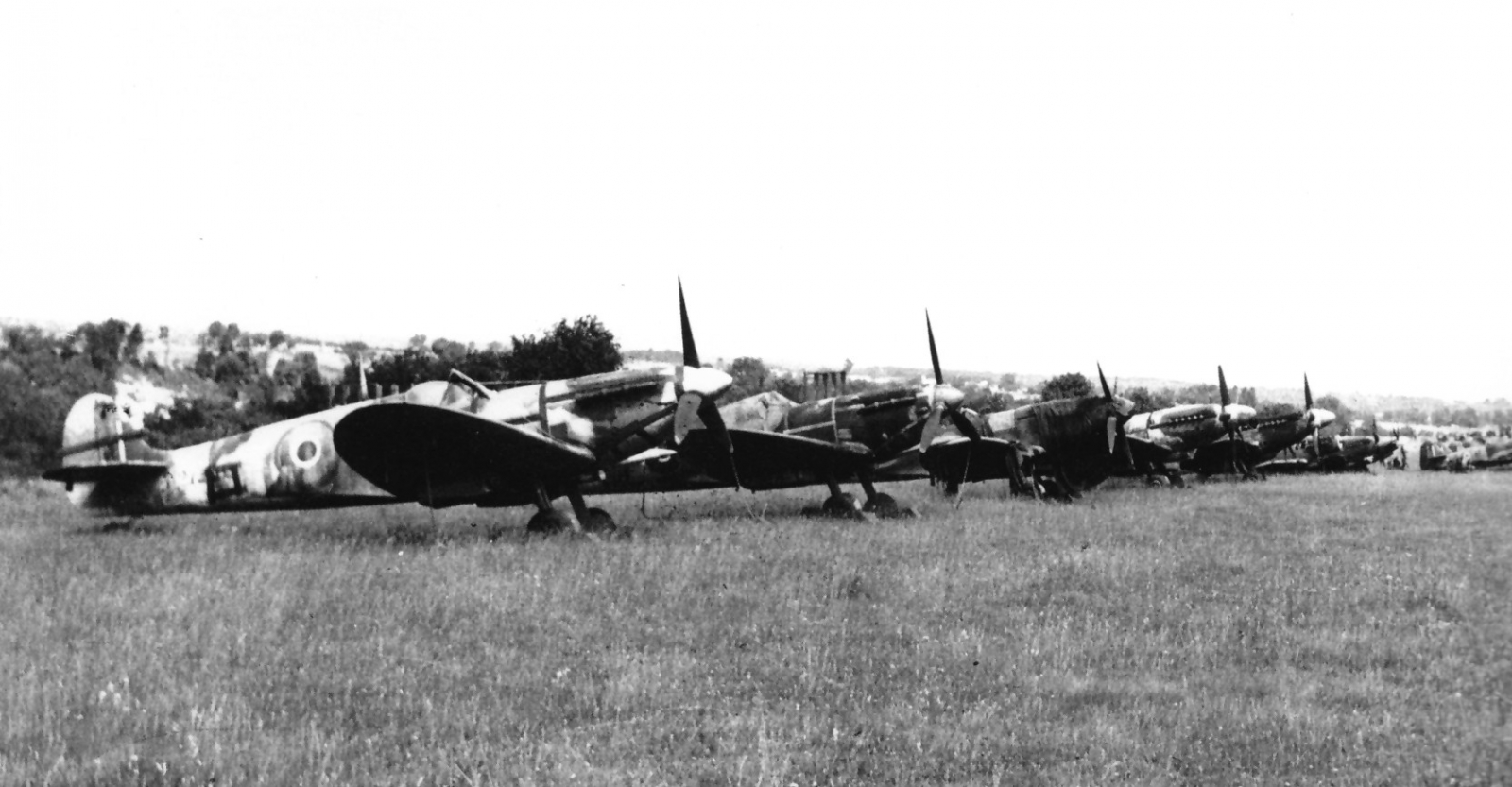 Then in 1947, P7350 was declared surplus to requirements and subsequently sold for scrap for the princely sum of £25! Fortunately, it survived this second major threat to its longevity, as the scrap company, Messrs John Dale and Sons Ltd, recognised its historical importance and presented it to a museum at RAF Colerne, where it remained on the ground until 1967 when it was made airworthy for the film 'Battle of Britain'. After filming had been completed in 1968, Spitfire P7350 joined the BBMF. It is still flying with the Flight today; the only airworthy example of its type that actually flew and fought in the Battle of Britain in 1940.