Header image: HM The Queen and members of the Royal Family on the balcony at Buckingham Palace watching the flypast on 9th June.
The BBMF participated in the Queen's Birthday Flypast over London on Saturday 9th June, which took place immediately after the Trooping the Colour ceremony on Horse Guard's Parade, marking the Queen's official birthday.
For these flypasts down The Mall and over Buckingham Palace the slower aircraft arrive first, with faster aircraft and formations catching up to achieve 30 second intervals over the Palace. Twenty three RAF aircraft took part in the flypast this year, highlighting the range of aircraft used by the RAF and including helicopters, air transport, air-to-air refuelling and fast jet combat aircraft, as well as the BBMF and the Red Arrows. The flypast was led by a Puma HC2 and Chinook HC4 helicopter formation, with the BBMF's Lancaster, Hurricane and Spitfire formation next, then an A400M Atlas, a C-17 Globemaster III, a Voyager 'tanker with two Eurofighter Typhoon FGR4s, four Tornado GR4s and a finale of the Red Arrows trailing red, white and blue smoke.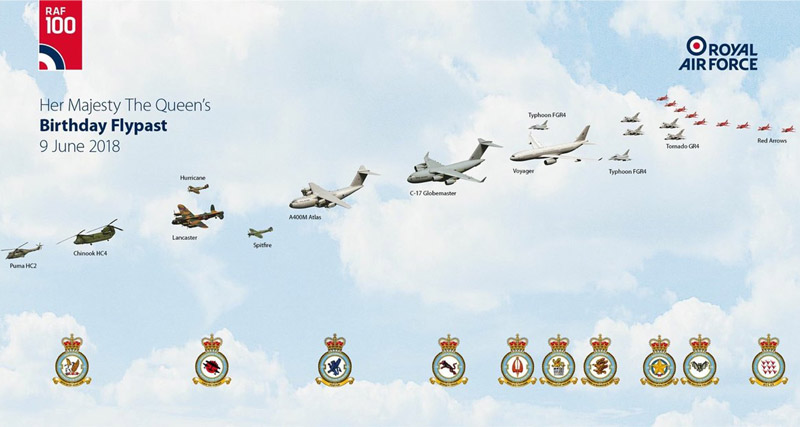 The BBMF Lancaster was captained by Flight Lieutenant Seb Davey with Flight Lieutenant Neil 'Faz' Farrell as his co-pilot, Flight Lieutenant Neil Whitehead as the navigator responsible for getting the timing right, and Flight Sergeant Mark Fellows as Flight Engineer. Spitfire Mk XVI TE311 was flown by OC BBMF, Squadron Leader Andy 'Milli' Millikin, and Hurricane Mk II LF363 by the RAF Coningsby Station Commander, Group Captain Mike Baulkwill.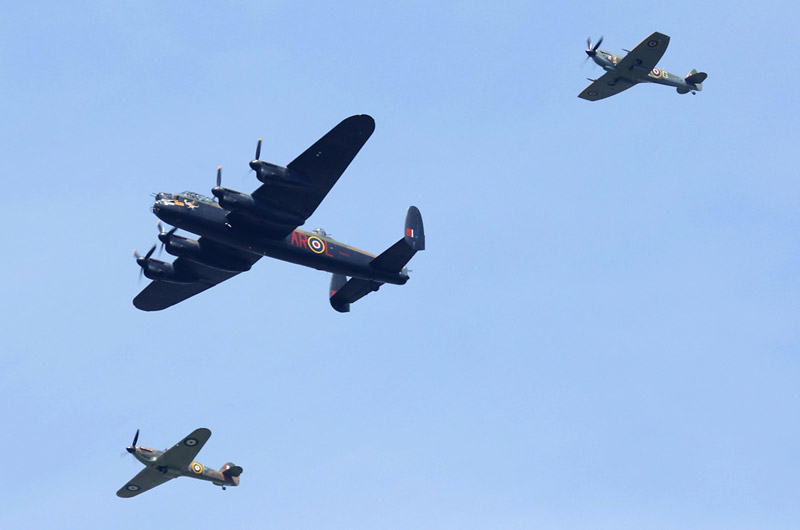 Readers could be forgiven for assuming that, given its importance, the Royal flypast was the only event of the sortie on 9th June, but in fact the BBMF three-ship completed three other flypasts en route to the Palace and the Lancaster did another nine in the same sortie afterwards.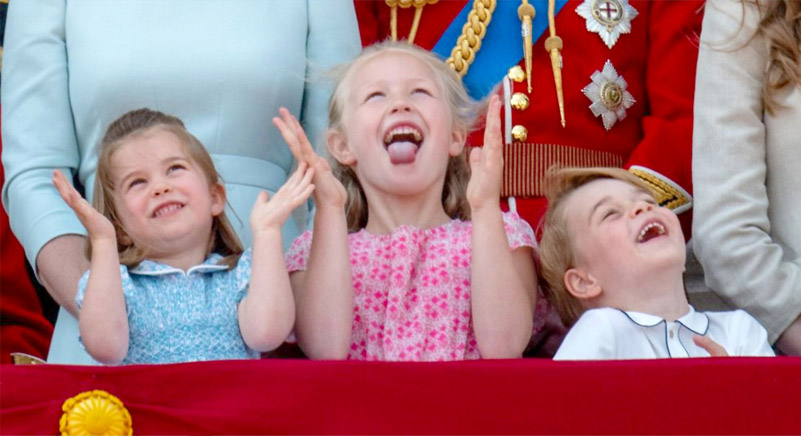 Weather conditions permitting, the BBMF is scheduled to be over London and Buckingham Palace again on 10th July as part of the mass flypast of up to 100 RAF aircraft to celebrate the RAF's 100th anniversary.