Header image: BBMF Spitfire Mk IIa P7350 outside the BBMF hangar at Coningsby on 1st June, wearing its new temporary 'QJ-G' code letters on its port side. The aircraft was about to be flown to RAF Valley in company with Spitfire Mk Vb AB910 for the Station's Families Day. (photo: Clive Rowley)
As reported in the RAF Memorial Flight Official Club 2017 Yearbook, published in April, BBMF Spitfire Mk IIa P7350 and Hurricane LF363 have been painted with new code letters to celebrate four of the Battle of Britain fighter pilots, some of 'The Few', who are still alive today. Applied in a special temporary paint, covering the existing markings, the new code letters can easily be removed when required. The two BBMF aircraft will now appear with different code letters on each side of their fuselages for the 2017 display season.
OC BBMF, Squadron Leader Andy 'Milli' Millikin says: "This is an opportunity that will not be available forever, so we have seized the chance to commemorate some of the remaining 'Few' in this way. It is an overt way of our generation thanking theirs for their sacrifices."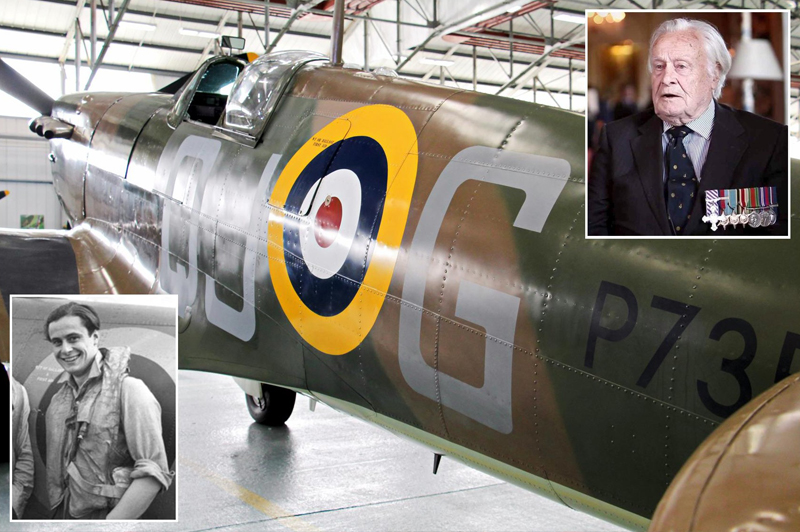 Squadron Leader Geoffrey Wellum DFC flew his personal 92 Squadron Spitfire, with the code letters 'QJ-G', from 11th September 1940 after his first Spitfire, 'QJ-K', had been badly damaged in a combat with a Bf109 that morning. Geoffrey was 19 years old during the Battle of Britain, one of the youngest pilots who flew combat missions during the Battle. During the war he was officially credited with three enemy aircraft destroyed, four 'probables' and several damaged. He was awarded the DFC in July 1941 and retired from the RAF as a Squadron Leader. He is also the author of the highly-acclaimed book 'First Light' in which he gives a brilliant insight into his experiences during the Battle. Geoffrey, who is now 95 years old, says that when he finally said farewell to 'his' 92 Squadron Spitfire 'G' and its ground crew, it was a sad farewell, but he's looking forward to meeting her again!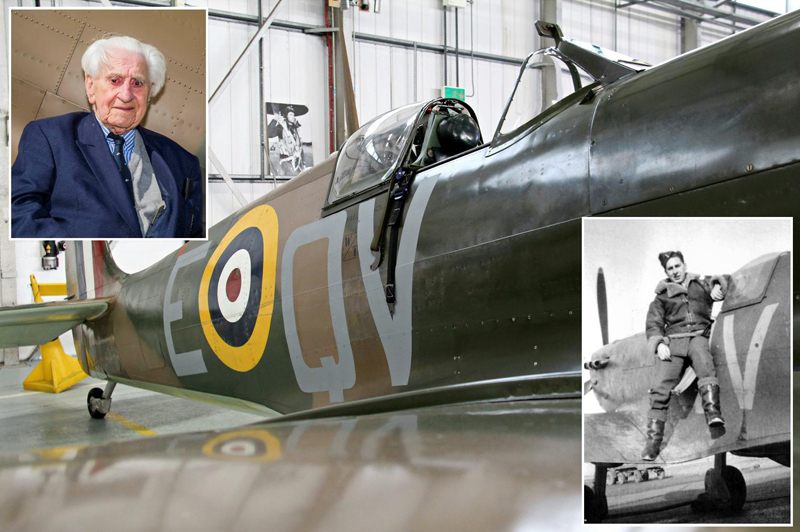 The code letters 'QV-E' were originally worn by a 19 Squadron Spitfire flown from Fowlmere by the then Sergeant Ken Wilkinson. He joined 19 Squadron on 17th October 1940, just two weeks before the Battle of Britain officially ended, having previously served for two weeks with 616 Squadron at Kirton-in-Lindsey, Lincolnshire. Ken was eventually commissioned and reached the rank of Flying Officer. He is now 98 years old.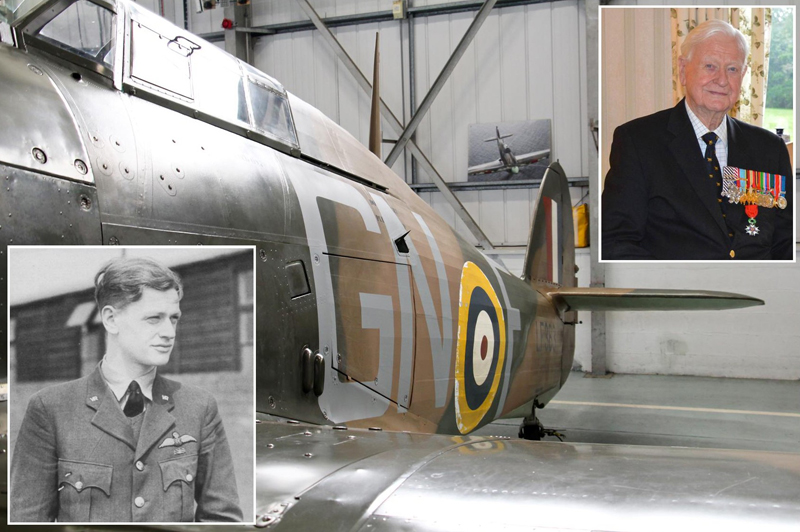 The code letters on the port side of Hurricane LF363 – 'GN-F' – were originally worn by the two 249 Squadron Hurricanes flown by Tom Neil during the Battle of Britain, P3616 and V7313. Tom flew V7313 on 61 sorties between 1st September and 17th October 1940. In all he flew 141 sorties during the Battle. Both of Tom's GN-F-coded Hurricanes were lost whilst being flown by other pilots of the squadron. Tom was credited with a wartime total of 12 confirmed 'kills' plus 4 shared and eventually retired from the RAF as a Wing Commander with a DFC and Bar, and an AFC. Tom has written several books including 'Gun Button to Fire' about his experiences in the Battle of Britain. He is now 96 years old.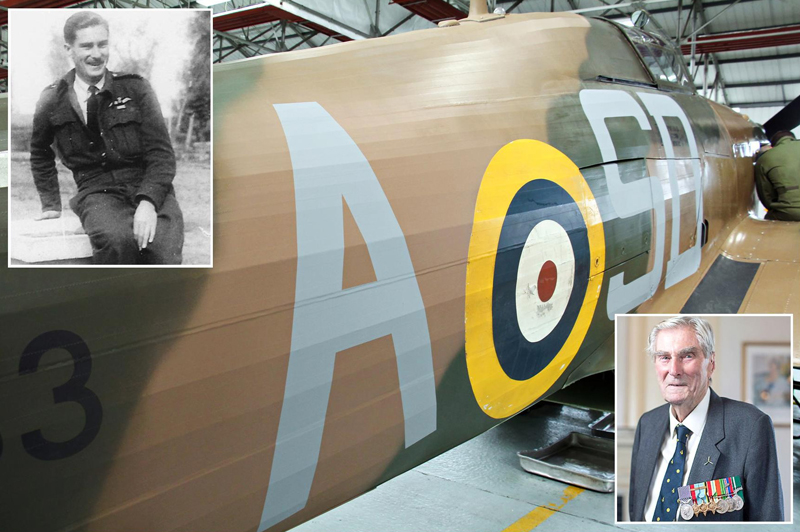 The 'SD-A' code letters on the starboard side of Hurricane LF363 were the code letters of one of the 501 Squadron Hurricanes flown by Paul Farnes during the Battle of Britain. He flew Hurricane P2760, coded 'SD-A', from the official start of the battle on 10th July to 14th September 1940. P2760 was destroyed on 15th September in combat over Ashford, Kent, and its pilot that day, Belgian Pilot Officer Albert Van Den Hove d'Ertsenryck, was killed. Paul was credited with a wartime total of 8 'kills' (including 2 shared) 2 'probables' and 11 damaged. He was awarded the DFM and retired from the RAF as a Wing Commander. He is now 98 years old.