Header Image: The Chadwick Centre at the International Bomber Command Centre Lincoln is once again open to visitors. (Photos: IBCC)
The International Bomber Command Centre (IBCC) on the outskirts of Lincoln, re-opened its indoor facilities to visitors on 18th May in line with the government's relaxation of COVID restrictions. The memorial spire, walls of names and the gardens had reopened earlier, but now the exhibition areas and the Hub Café are open again as well. In order to limit the numbers of visitors inside the Centre at any one time, advanced online bookings are required via https://internationalbcc.digitickets.co.uk/tickets. The Centre is open six days a week, Tuesdays to Sundays, 9.30am to 5pm (last entry to the exhibition 4pm) but closed on Mondays (except for Bank Holidays).

The IBCC memorial spire and walls of names command stunning views across Lincoln city and its famous cathedral, which for many of the Bomber Command aircrew named on the walls was their last sight of Britain as they set off on their final missions. The walls surrounding the spire remember almost 58,000 men and women who lost their lives serving or supporting Bomber Command, the only place in the world where they are all commemorated. The exhibitions in the Chadwick Centre – named after the designer of the Lancaster, Roy Chadwick – bring to life the experience of those involved, on both sides, during the Second World War bombing campaigns. State-of-the-art technology and interactive displays tell the story of Bomber Command through the stories of those who witnessed events first-hand on the ground and in the air.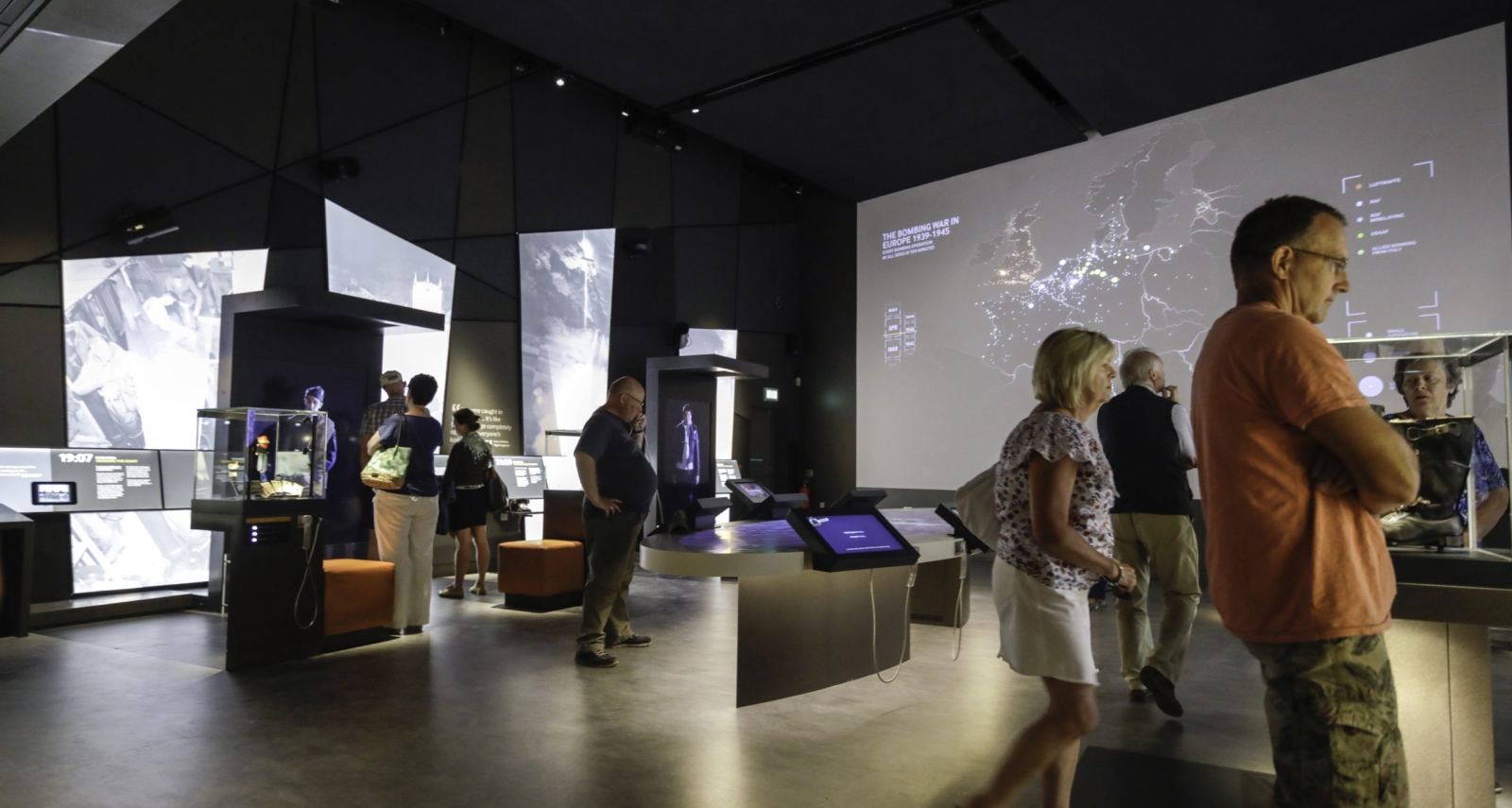 Outside the Chadwick Centre a brand-new memorial sculpture commemorates Operation Manna which took place in late April and early May 1945, when Lancasters of Bomber Command, more normally used to drop bombs, instead conducted humanitarian missions dropping food to the starving Dutch population in the German-occupied Netherlands.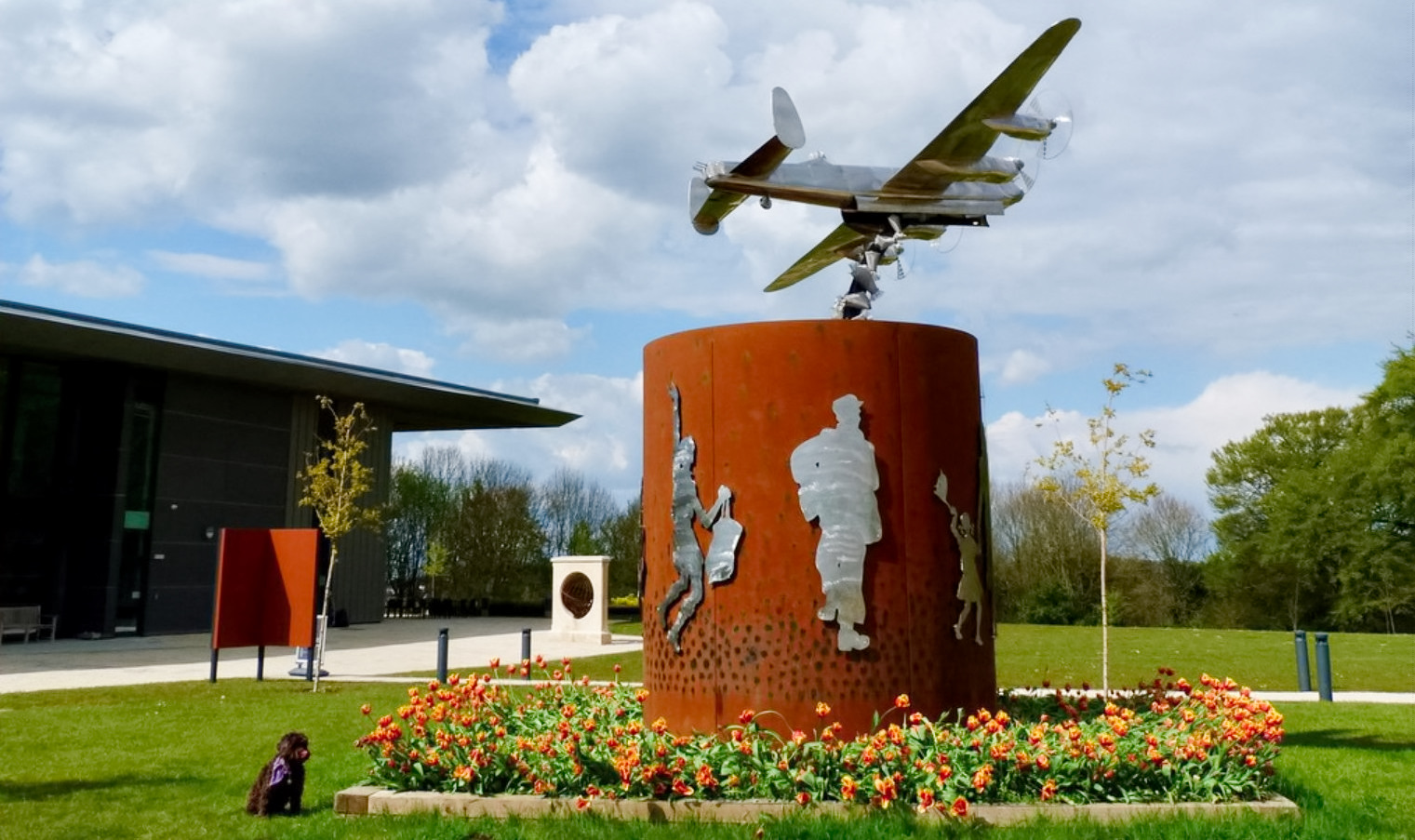 A visit to the IBCC is very much recommended and why not make a day of it and pre-book a tour of the BBMF hangar at Coningsby via the BBMF Visitor Centre; visiting both is easily achievable in a single day.