Header images: Left: Vic Watts painting the original Kangaroo nose art onto Lancaster W5005 'AR-L' in July 1943 when the aircraft had completed 12 'ops'. Right: The nose art replicated on BBMF Lancaster PA474 today, with 30 'ops' recorded on the bomb log (as at 9th September 1943).
The man who painted the original cartoon of a Kangaroo in wellington boots playing the bagpipes, onto the nose of 460 Squadron Avro Lancaster W5005 'AR-L', in July 1943, was the then Flying Officer Thomas Victor Watts RAAF. Vic, as he was known, came from Brisbane, Queensland, Australia, and was a navigator on 460 Squadron, which was based at RAF Binbrook in the Lincolnshire Wolds from 1943. As well as being a courageous airman, he was also a brilliant artist and painted many of the 460 Squadron nose art pictures on to the unit's Lancasters, with style and humour, often signing them with his initials "V.W." Vic was also a gifted musician and a fine singer, who played several instruments and fronted the squadron's dance band.

Vic Watts arrived at Binbrook in May 1943. He served with 460 Squadron for two tours of operations, which he was incredibly lucky to survive. On his first operational tour – from May to November 1943 – he was part of Australian Flying Officer Fred Robinson's crew, and for the second – from October 1944 to May 1945 – he flew with Squadron Leader James Robert 'Bob' Henderson DFC RAAF, as his pilot and captain. Henderson was one of the Flight Commanders and was also on his second tour of operations with the squadron; he was subsequently awarded the DSO. Vic Watts' final sorties of the war included an Operation Manna flight, dropping food to the starving Dutch people. When the war ended Watts was a Flight Lieutenant with two DFCs; he had survived 44 'ops'.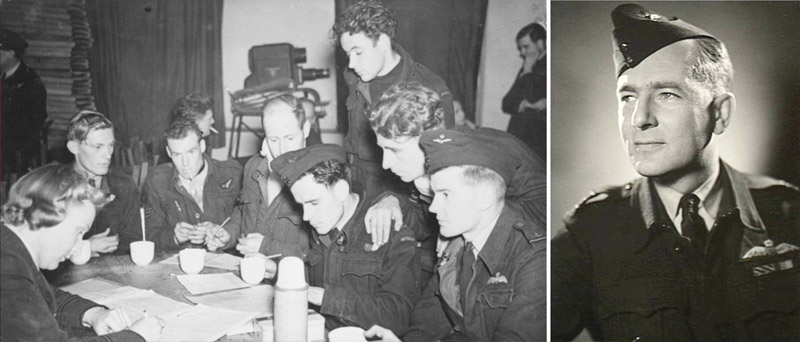 Vic Watts died in 1976, aged only 56, from a sudden heart attack. He never knew that one day the BBMF would paint Lancaster PA474 with the nose art he had applied to 460 Squadron Lancaster W5005, 'AR-L', in 1943. Vic's daughter, Robyn Jackson, recently travelled the 9,500 miles from Australia to UK and, on 9th January 2018, she visited the BBMF at RAF Coningsby to see the Flight's Lancaster with its reproduction of the 460 Squadron nose art originally painted by her father.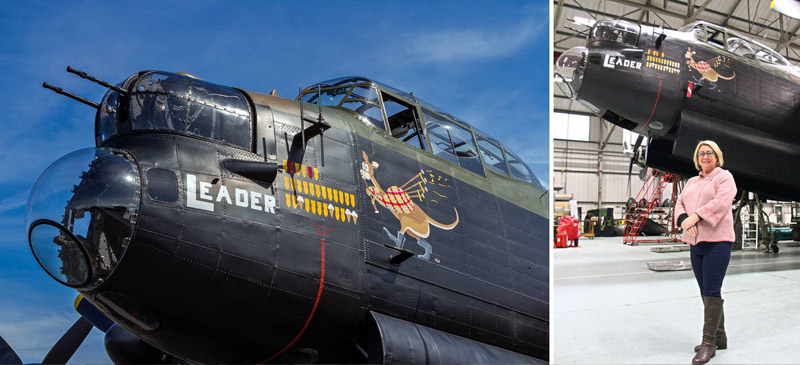 Robyn was not only shown the nose art, but was also allowed inside the Lancaster to sit in the seat at the navigator's table at the rear of the cockpit, which her father had occupied on his 44 wartime operations. It was emotional for her. Her father rarely spoke about his wartime experiences, but she has inherited his original war trunk which contains the maps from his missions, "In immaculate condition" she says, along with his wartime diary, "in beautiful artist's handwriting", as well as his target photographs. Robyn was clearly moved that her father is being remembered by the BBMF in this way, with the Lancaster's latest nose art, and she was also struck by how small and cramped the Lancaster is inside. She said that she now has a much better understanding of what he went through and has no doubt in her mind that her father was a true hero.