Header Image: DHC-1 Chipmunk prototype CF-DIO-X airborne in the hands of de Havilland company test pilot, Pat Fillingham, in 1946.
The prototype DHC-1 Chipmunk was flown for the first time on 22nd May 1946 from Downsview, Toronto, Canada, by de Havilland test pilot Pat Fillingham. The aircraft immediately attracted interest from the Royal Air Force as well as the Royal Canadian Air Force. Two Chipmunks were shipped to the UK where they were evaluated at Boscombe Down as a replacement for the de Havilland Tiger Moth biplane, then in use as the RAF's elementary trainer, and in competition with the rival Fairey Primer (which lost out to the Chipmunk and did not enter production). The RAF eventually received 735 Chipmunks, built under licence in the UK, initially at Hatfield and then at Hawarden, and designated as the de Havilland Chipmunk T.10. In total some 1,000 Chipmunks were produced in the UK, 217 were constructed in Canada and a number of Chipmunks were also produced in Portugal.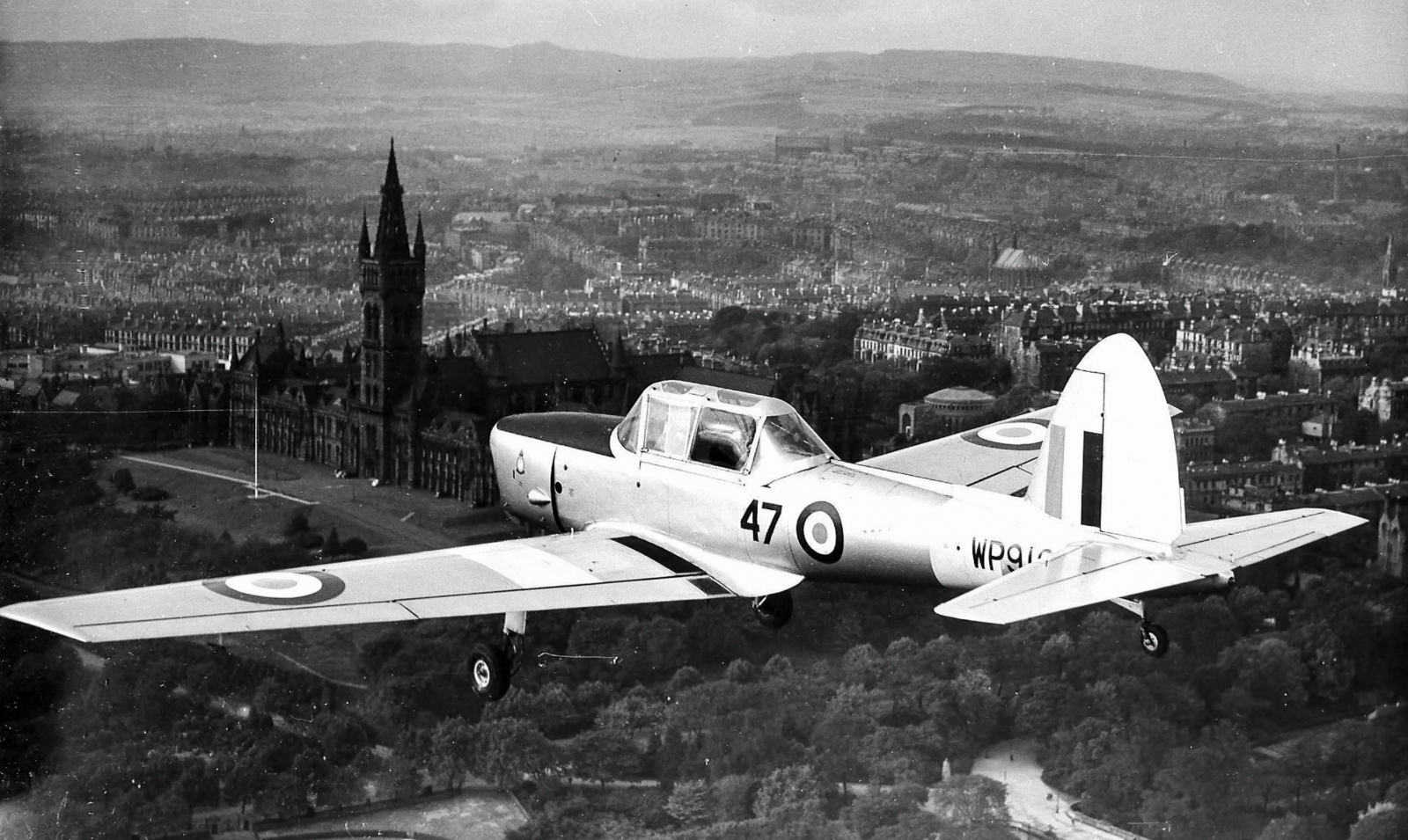 The Chipmunk entered service with the RAF in 1950, initially with University Air Squadrons (UASs), followed by Reserve Flying Schools and then as the RAF's primary trainer. From 1958 until 1996, thousands of teenage air cadets received air experience flights in Chipmunks operated by the RAF's Air Experience Flights (AEFs). The Duke of Edinburgh learned to fly in the Chipmunk and made his first solo flight on 20th December 1952. In later years the Prince of Wales and the Duke of York also received their initial pilot training in Chipmunks. From 1975 the type was gradually replaced as the RAF's elementary training aircraft by the Sottish Aviation Bulldog, but continued with the AEFs up to 1996. As evidenced by the BBMF's Chipmunk T.10 WG486's own history, Chipmunks also had operational roles, with 114 Squadron in Cyprus during the EOKA crisis in 1958-59, and flying secret and covert photo-reconnaissance missions over the Soviet sector of Berlin from RAF Gatow between 1956 and 1990.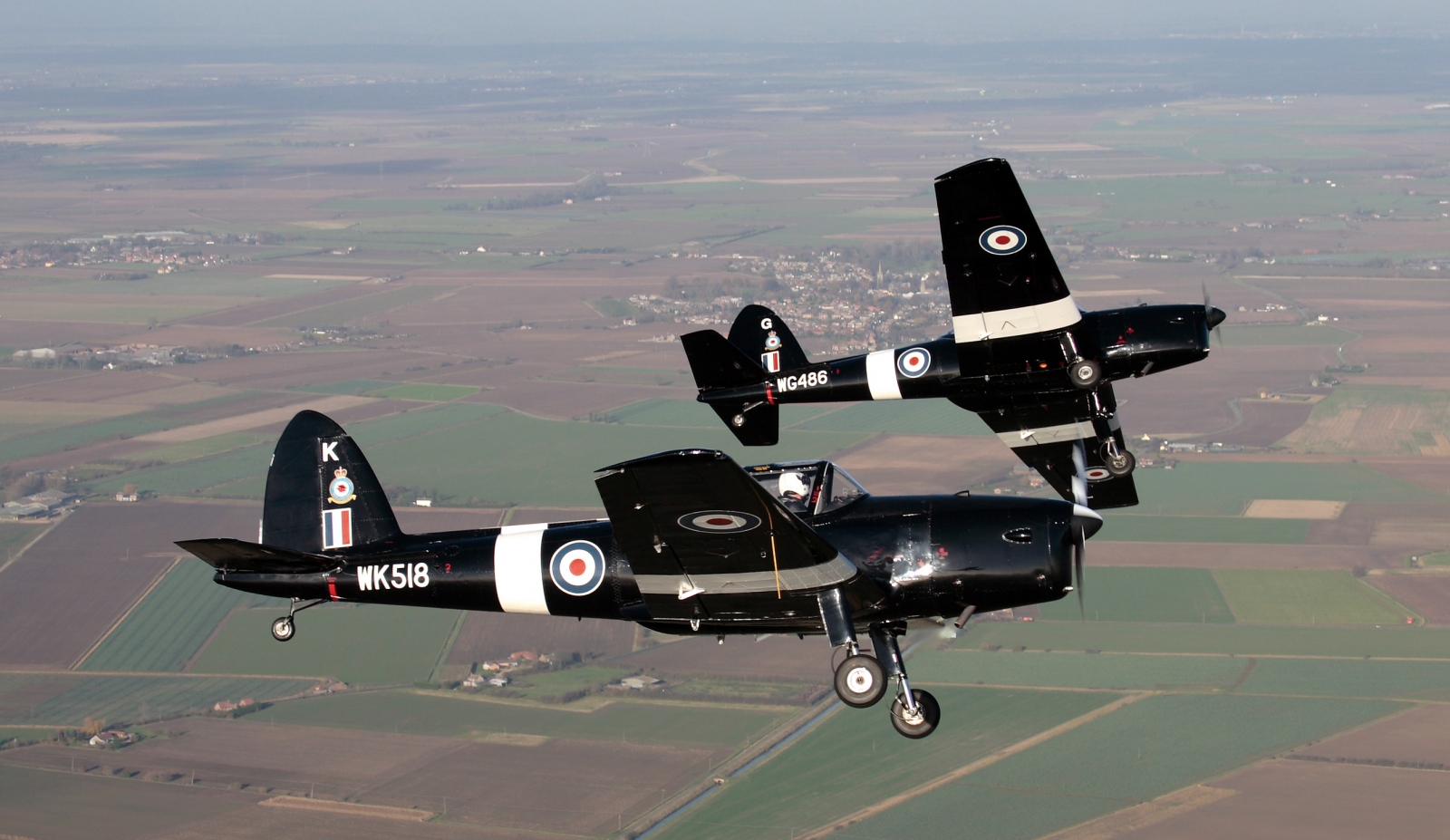 The BBMF is the final RAF Chipmunk operator with two T.10s, WK518 and WG486. The 'Chippies' are used year-round, primarily for the conversion and continuation training of BBMF fighter pilots on tail-wheel aircraft, for the delivery or collection of pilots and, occasionally, for the reconnaissance of new venues. WK518 is the longer-serving of the Flight's two 'Chippies' having been allocated to the BBMF in 1983, whilst WG486 joined the Flight in 1995 after its time as a Cold War 'spy-plane'. Both BBMF Chipmunks now wear historic colour schemes authentic to them: WG486 in the Bristol UAS colours it wore in 1972, and WK518 in the markings of University of London Air Squadron which it last wore between 1970 and 1973.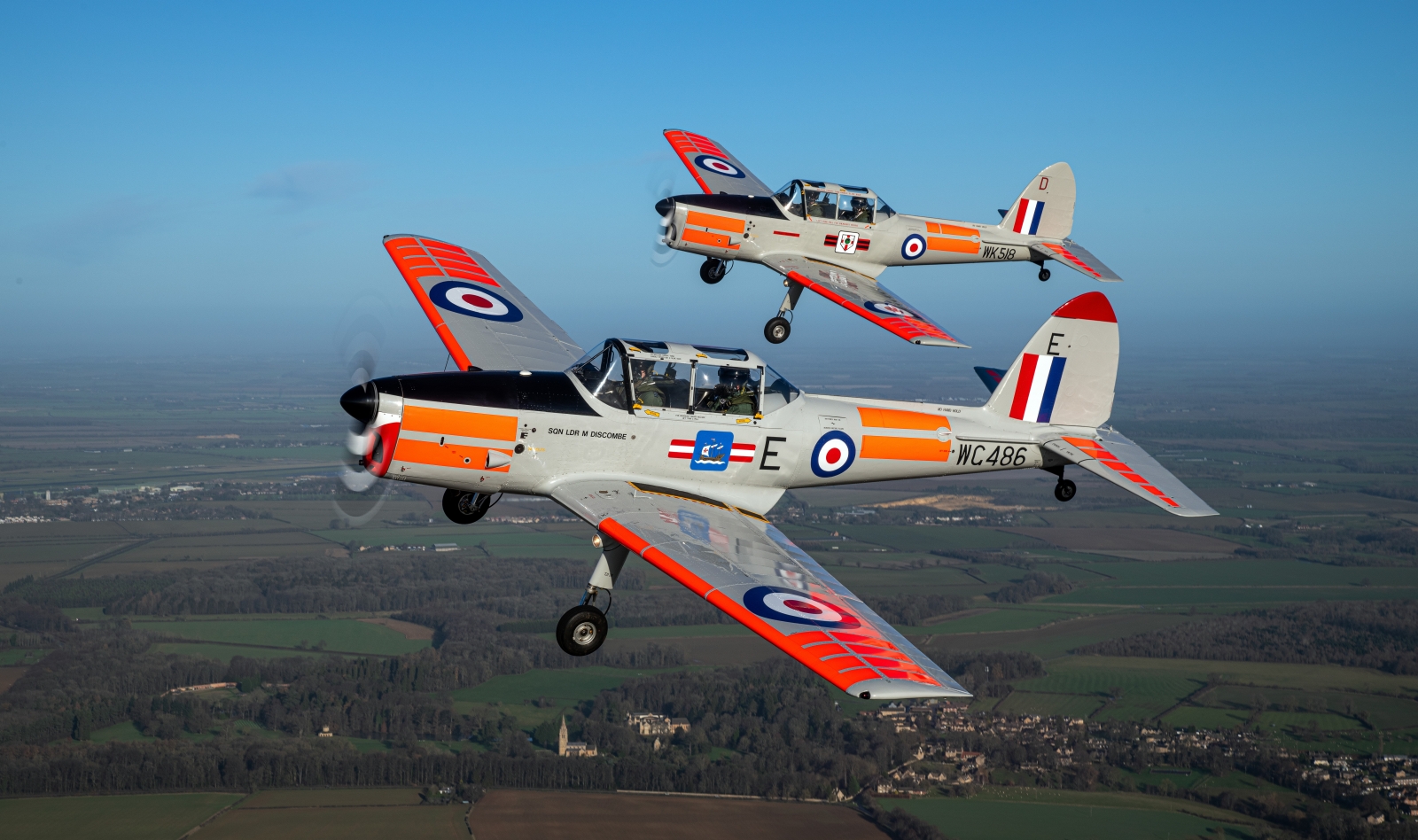 Of the 1,283 Chipmunks built in total, over 300 are still flying in private hands around the world, with 138 on the British civil aircraft register. The Chipmunk's 75th anniversary is scheduled to be celebrated in the UK with a mass fly-in of 'Chippies' at Old Warden, the home of the Shuttleworth Collection, on Saturday 22nd May. Over 60 Chipmunks are booked in to attend and the BBMF is hoping to be take both of its 'Chippies'. The event is open to the public for the price of a normal daily admission ticket. https://www.shuttleworth.org/events/chipmunkflyin/