Header image: BBMF Visitor Centre behind the wire at RAF Coningsby (Photos: Clive Rowley)

The BBMF Visitor Centre at Coningsby, Lincolnshire, which has been closed since November 2020 due to COVID restrictions, will be re-opening to visitors under COVID-secure arrangements from Tuesday 18th May 2021.
The Government's roadmap for releasing COVID restrictions permits the opening of "indoor attractions" from Monday 17th May, as long as the various test points are met. The BBMF Visitor Centre will initially be open only on Tuesday to Friday each week, so 18th May will be the first day that the Centre will re-open to visitors.
The BBMF Visitor Centre is run by Lincolnshire County Council in partnership with the Royal Air Force, allowing visitors access to the BBMF hangar at RAF Coningsby to view the Flight's aircraft at close quarters on guided tours.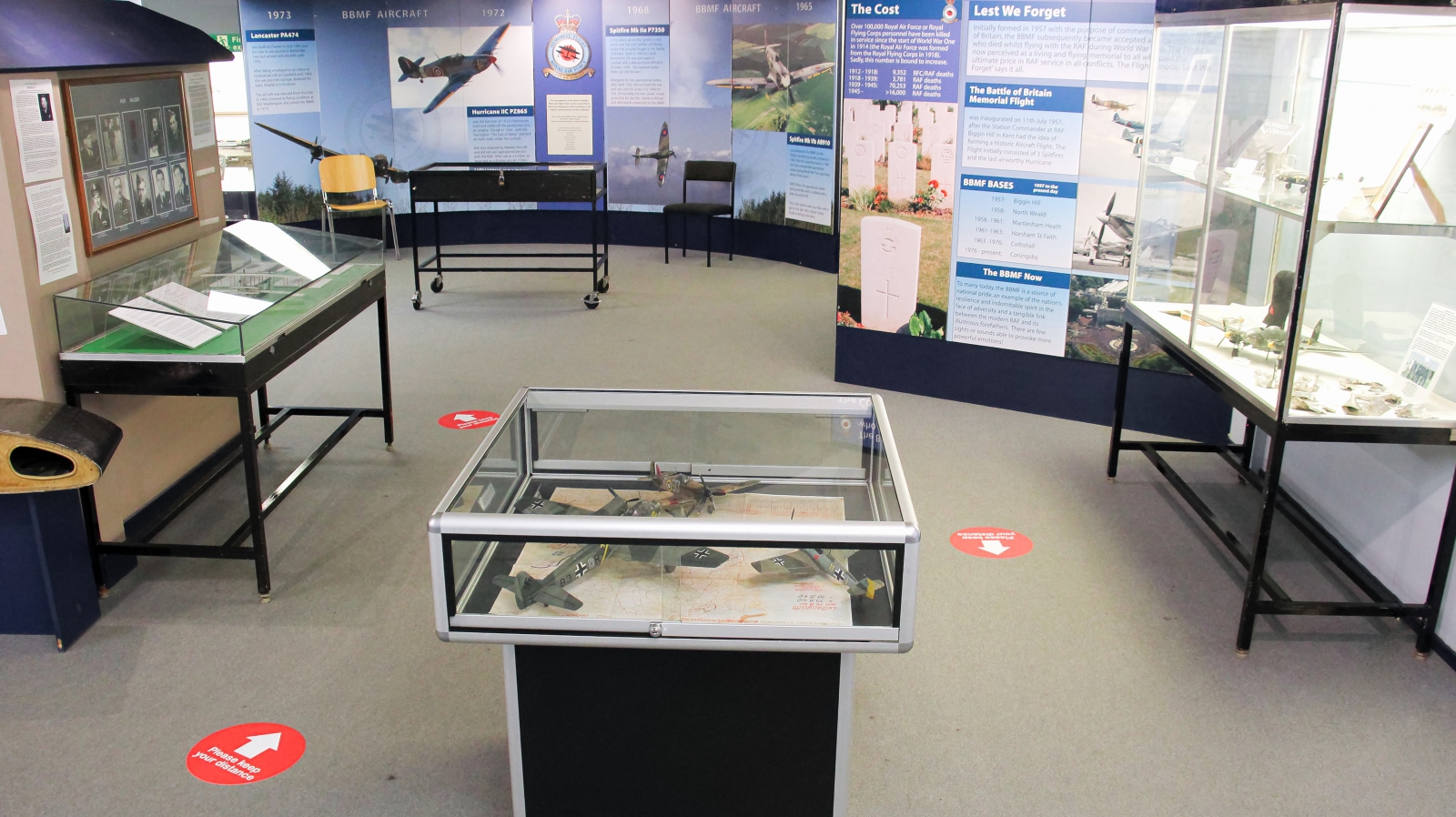 From 18th May the BBMF Visitor Centre will be operating on Tuesday to Friday each week, 10am to 2pm, for pre-booked and pre-paid hangar tours only, with bookings made online at least one week in advance. There are six hangar tours available each day, lasting a maximum of one and a half hours. Places on each tour are limited to a maximum of six visitors. The front gate to the Visitor Centre will be kept locked and opened by staff only to admit pre-booked visitors. Visitors are asked not to arrive earlier than 10 minutes before their booked tour time. To ensure the safety of visitors and staff, social distancing will be maintained and face coverings are required. The Tea Bar remains closed. Please note that bags (including handbags) are not permitted on site, and storage cannot be provided. Members of the RAF Memorial Flight Official Club are entitled to free hangar tours on production of a valid Club membership card on arrival. Admission charges apply to non-Club members.
Anyone considering visiting the BBMF might like to be reminded that the Flight's Lancaster PA474 will be absent from the hangar at Coningsby until early August, whilst its 'Minor Plus' maintenance programme is completed at Duxford.
For bookings and more information as restrictions are eased, visit the website www.lincolnshire.gov.uk/history-heritage/battle-britain-memorial-flight-visitor-centre (email bbmf@lincolnshire.gov.uk or telephone 01522 782040).