All members of the RAF Memorial Flight Official Club are automatically entered into the Club's monthly prize ballots. The prizes for January to March 2018 and the lucky Club members who won them were as follows.
There are more superb ballot prizes to follow in the coming months. Make sure you're in with a chance of winning them by joining the RAF Memorial Flight Club today.
January - Tickets to The Scramble Experience at Capel-le-Ferne
The prize was a family ticket to The Scramble Experience at the National Memorial to the Few, Capel-le-Ferne, Kent. Housed in a Spitfire wing-shaped building, 'The Scramble Experience' is a hands-on attraction that uses audio-visual effects, a video wall and other special techniques to bring the Battle of Britain to life and show something of what it was like for the Few in the summer and early autumn of 1940. It complements the other features of the site, including full-size replicas of a Spitfire and a Hurricane, the wall of names and the memorial statue.
Winner: Verity Atkins from the West Midlands
February – Spitfire cockpit experience at the BBMF
One lucky Club member won the chance to experience what it is like to climb into and to sit in the cockpit of a BBMF Spitfire, whilst a pilot who has flown the aircraft explains the controls and instruments. The prize allows the winner to be accompanied by up to three guests at the Flight's home at RAF Coningsby to share in the experience of a 'behind the scenes' tour of the BBMF hangar.
Winner: Mark Broughton from Lincolnshire
March – Dinner for two at the Petwood Hotel, Woodhall Spa
The Petwood Hotel in Lincolnshire, which was home to the RAF aircrew of 617 'Dambusters' Squadron during the Second World War, kindly donated a three-course dinner for two people, worth £75. Rich with history and in a beautiful 30-acre setting, the Petwood is very close to the Battle of Britain Memorial Flight's Visitor Centre and makes the ideal base for exploring Lincolnshire and its aviation heritage sites.
Winner: David Wimblett from Surrey
Bonus prize: Tickets to the Classic and Sports Car Show in association with Flywheel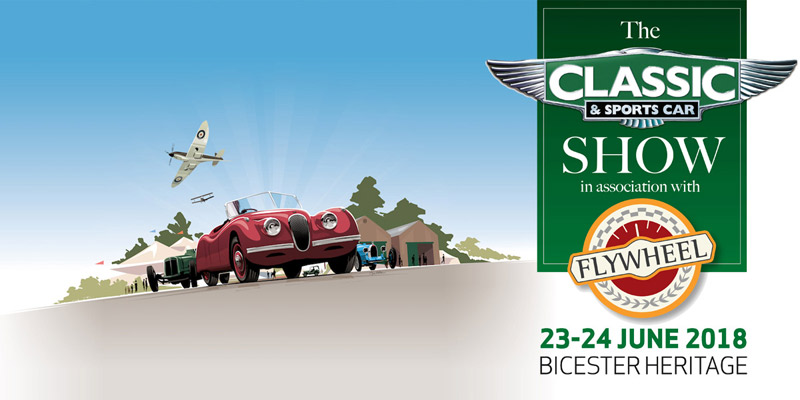 The bonus prize in March saw two lucky members win a one-day family ticket (admitting up to two adults and three children) for this year's Classic & Sports Car Show in association with Flywheel, taking place at Bicester Heritage in Oxfordshire on 23 - 24 June. The lucky winners will be able to see historic aircraft and racing cars, classic road cars and military machines displaying on the demo track, the tank arena and in the sky. There will also be period music performances, military re-enactors, an autojumble, tank rides, a classic car auction, vintage trade fair and traditional funfair.
Winners: Jeremy Bradshaw and Finlay Topham