All members of the RAF Memorial Flight Official Club are automatically entered into the Club's monthly prize ballots. There have been some more superb prizes won by members in the last few months. The prizes for July to September 2017 and the lucky Club members who won them were:
July: Signed Spitfire and Hurricane books by John Dibbs. Two fantastic books that showcase John Dibbs' brilliant Spitfire and Hurricane photography. The books were signed by John and also by BBMF fighter pilots Sqn Ldr Andy 'Milli' Millikin (OC BBMF), Flt Lt Antony 'Parky' Parkinson MBE and Flt Lt Andy Preece, making them very special indeed. Winner: Tom Clark from Berkshire.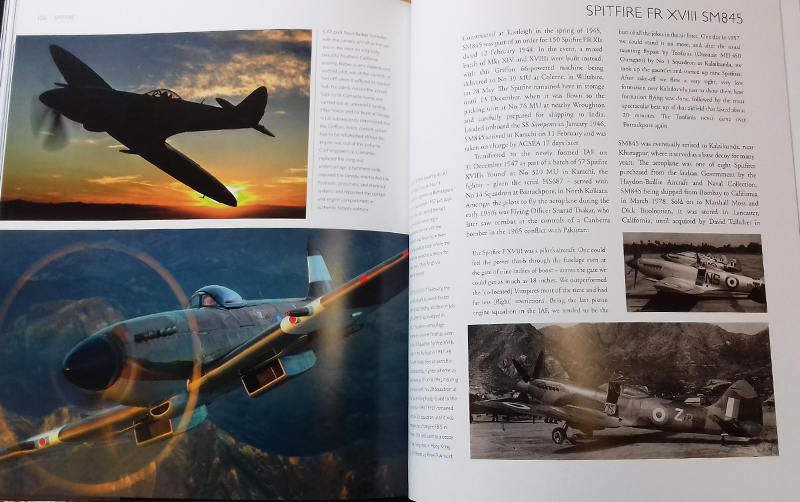 August: Two adult tickets for the BBMF Members' Day on 1st October, the annual event for the Flight to say thank you to its loyal supporters. Traditionally held on the final day of the flying display season, Members' Day sees the BBMF's home at RAF Coningsby welcoming a large crowd made up of RAF Memorial Flight Club and Lincolnshire's Lancaster Association members. Weather permitting, the event usually features some large and unusual formations of the BBMF aircraft and special displays, as a way of showing gratitude for the support the Flight receives. These are always very special days, with tickets available only to members and not open to the general public. Winner: John Radburn from Lincolnshire.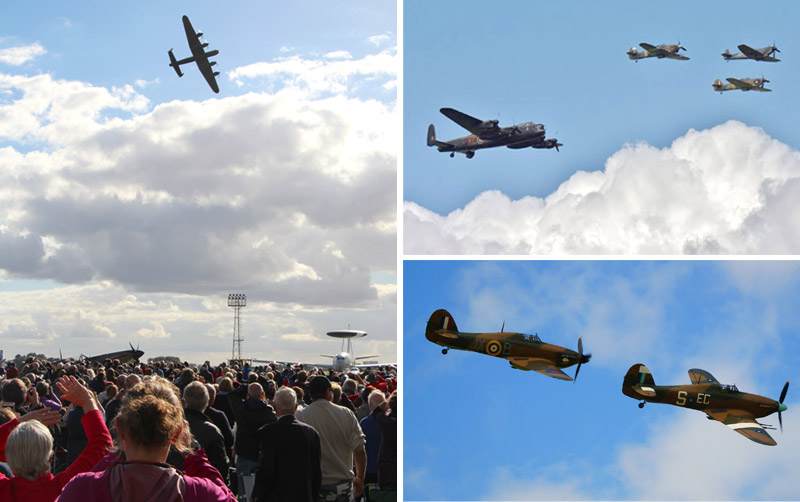 September: A family ticket to the Bentley Priory Museum in Stanmore, North London, which is based within the stunning Mansion House that was formerly the Headquarters of RAF Fighter Command. The ticket, worth £45, admitted two adults and up to two children, with the bonus of a free drink and cake in the Museum's café for up to four people. Winner: Amanda Anderson from Kent.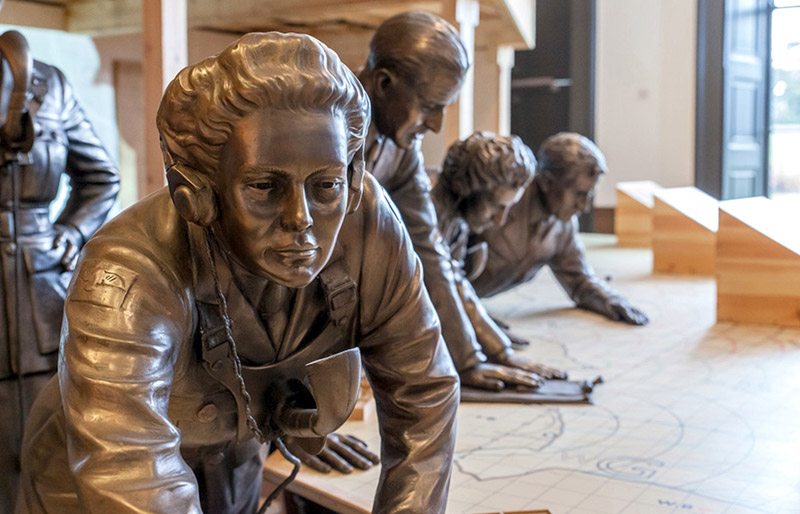 Bonus competition
In addition to the monthly ballot prizes we also ran a bonus competition in July with the prize of a BBMF 60th anniversary t-shirt and mug going to the first correct answer drawn.
The competition question was: Sixty years ago on 11th July 1957 the BBMF was founded at RAF Biggin Hill, one of the most famous of all RAF fighter stations. Approximately how many enemy aircraft were shot down by RAF aircraft flying from Biggin Hill during World War Two? The correct answer was: C. ("more than") 1400. The winner was Stewart Bentley.